AIR EUROPA ARRIVES AT PORTO AIRPORT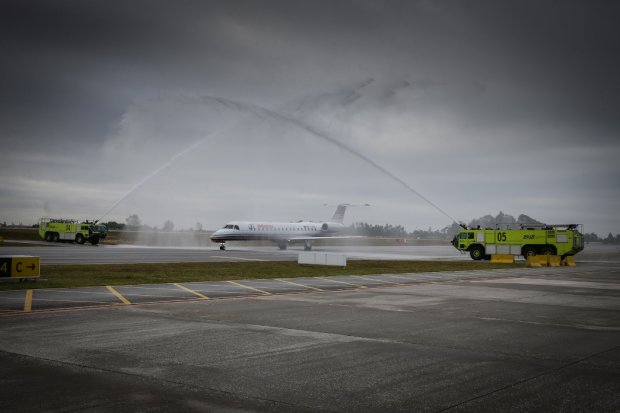 On the 6th October, Porto Airport welcomed one more airline: Air Europa.
07-Oct-2014
This airline, new at Porto Airport, will connect Porto to Madrid, with 4 daily flights from Monday to Friday, and with 2 flights, on Saturdays and Sundays.
The launch of this operation, was celebrated with the traditional water arch, and was shared with the airline guests, Portuguese and Spanish journalists, as well as passengers, in the boarding lounge.
The ceremony took place in the boarding lounge, and included several speeches, namely, the airline Deputy CEO, Spain General Consul in Porto and the airport Director. As usual, guests and passengers were offered cake and champagne.