Turkish Cargo Launches New Cargo Flights to Porto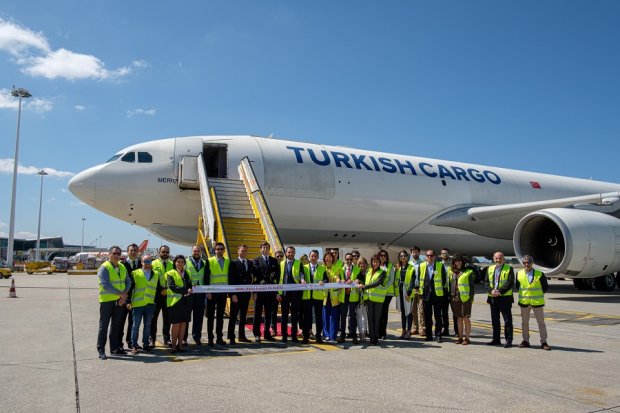 Turkish Cargo has started a new freighter route between Porto and Istanbul, adding the most important industrial hub in Portugal to its exclusive cargo route: Istanbul – Madrid – Porto - Istanbul. The air cargo carrier, which has grown exponentially worldwide, offers an exclusive freighter service and a wide network of direct cargo flights.
One of the fastest growing global air cargo carriers, Turkish Cargo included Porto (OPO), the second largest city and the most crucial industrial hub in Portugal, to its wide direct cargo flight network.
Porto, the recently-launched destination of the accomplished air cargo brand, is not only one of the most important industrial ports of Europe but also a vital exports point. Turkish Cargo will operate flights to/from Porto on Sundays by A330-200F freighters on the line İstanbul (IST) - Madrid (MAD) – Porto (OPO) - İstanbul (IST).
Located in Southwestern Europe, Porto has many crucial industrial ports on the shores of the Northern Atlantic Ocean dating back to the 4th Century A.D. Giving Portugal its name and among the most ancient cities in Europe, Porto has a population of 1.8 million people.
A spokesperson for Turkish Cargo said that Portugal's second largest city , with a population of 1.8m, is the European country's "most crucial industrial hub".