World's finest travel brands revealed at World Travel Awards Grand Final 2018 in Lisbon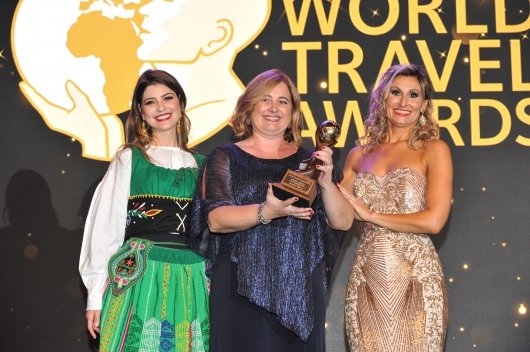 Madeira World's Leading Island Destination 2018
The finest travel brands in the world have been unveiled at a star-studded gala ceremony in Lisbon, Portugal. The elite of the travel industry gathered for the World Travel Awards Grand Final Gala Ceremony 2018 at the historic Pátio da Galé to find out who amongst them had been crowned the best in the world.
The elite of the travel industry gathered to see the strength of Portugal's tourism economy, which was reflected with victories in a range of categories.
Portugal was voted 'World's Leading Destination', Madeira 'World's Leading Island Destination', whilst Turismo de Portugal was named 'World's Leading Tourist Board'.
Lisbon was voted the World's Leading City Destination and City Break Destination. Other prize winners included TAP Air Portugal and several hotels throughout the country.
Madeira has been revealed as the host for the World Travel Awards (WTA) Europe Gala Ceremony 2019.
The Portuguese destination, which has taken the title of Europe's Leading Island Destination for the past five years, will use the event to boost its profile on the international stage.
Madeira Tourist Board will then welcome hundreds of industry leaders to the red-carpet event, on 8th June 2019, when Madeira celebrates one of its major events, The Atlantic Festival, announcing the beginning of its summer season.