3/4/2020: C-130 arrived in Madeira with medical supplies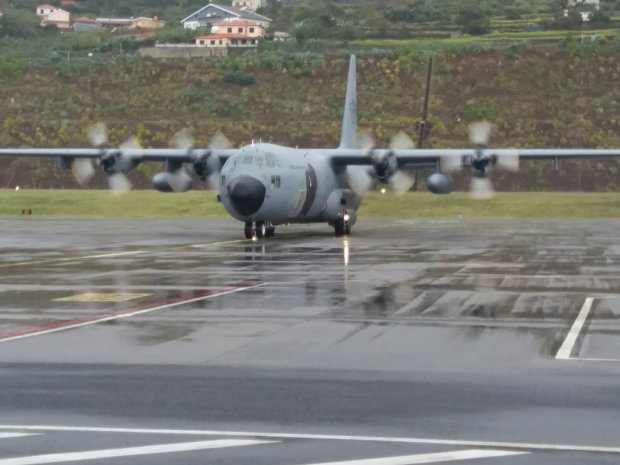 The Portuguese Air Force C-130 aircraft landed in Madeira at 18h30 carrying medical supplies to reinforce the fight against covid-19.
This time and as last week, hospital material and personal protection equipment were brought to the Health Service of the Autonomous Region of Madeira (SESARAM), the regional commands of the Public Security Police and National Republican Guard and also to the Funchal Prison.
On the way back to the mainland, the Air Force plane transported 38 campaign beds to Lisbon.
Between last week and this one, the Operational Command of Madeira coordinated the transport of almost seven tons of hospital material and equipment to Madeira, as a way to fight the Covid-19 pandemic.
Since the beginning of the fight against Covid-19, the Madeira Operational Command has been collaborating with the Madeira authorities in an action coordinated by the General Staff of the Armed Forces.
Learn more at
https://www.ana.pt/en/passenger-guide