The Algarve shines again at the World Travel Awards ceremony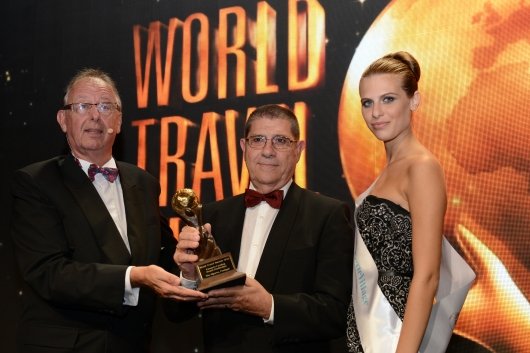 Recognition for the Algarve as it is awarded Europe´s Leading Beach Destination award
It was an exciting evening in Sardinia, Italy last night as the Algarve brought home once again the award as Europe's Leading Beach Destination. The region last one the award in 2012 and 2013 and was nominated in 2014.
Also within the Europe category, the award for Leading Beach Resort was awarded to Hotel Quinta do Lago, who have won the award in 2005, 2006 and 2014. Vila Joya took home the award for Europe's Leading Boutique Hotel and Conrad Algarve as Europe's Leading Luxury resort and SPA. The awards for Europe's Most Romantic Resort was given to Monte Santo Resort.
Other hotels and resorts of the Algarve were also distinguished, such as Hotel Quinta do Lago who won the award for Mediterranean's Leading Hotel and Sheraton Algarve at Pine Cliffs Resort who won the award as Portugal's Leading Family Resort for the 6th time (2009, 2010, 2011, 2012, 2014). Still in the Portugal category Vila Vita Park won the award as Leading Green Hotel and Dunas Douradas Beach Club as Portugal's Leading Villa Resort.
In total, Portugal was nominated for 77 awards, winning 29 of which the Algarve brought home 9.
Source: World Travel Awards - Winners
In photo: Host - Phil Blizzard, travel broadcaster
Mr Carlos Luis, President, Algarve Promotion Bureau