Faro Airport with more connections this winter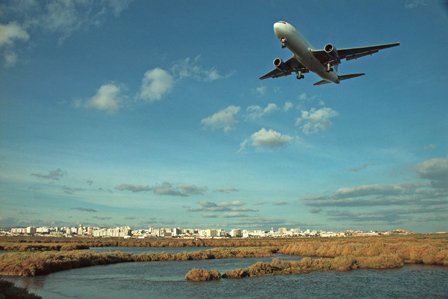 This is good news for the region of the Algarve. Faro Airport will have a reinforcement of its connections to Europe during the next 2015/16 winter season, thus contributing to minimize the seasonality effect on the region.
Fully aware of the importance of adequate aerial accessibility for the development of the region and the Algarve as a tourist destination, ANA Aeroportos de Portugal, together with its national and regional tourism partners, has been working with airlines and tour operators in order to reinforce the offer of flights to Faro Airport in the winter period.
Among other measures, ANA has been applying a progressive price differentiation at Faro Airport, practising significantly lower rates in winter than in summer and implementing an incentive policy for the development of traffic that concentrates the highest incentives in the winter period. The response to this strategy is starting to show its first results, with a growing number of airlines adhering to the idea of strengthening their winter operations.
ANA hopes that this renewed focus on breaching the seasonality on the part of some companies is the start to a new virtuous cycle that will lead to an increase and qualification of the region's winter offer, which, in turn, will become the engine for a growing dynamic in the strengthening of operations and routes.
Faro Airport will thus provide 35 direct destinations operated by 15 regular airline companies this winter.
The new connections and routes in this season represent an increase in the offer of available seats: 148,254 seats, an increase of 11.2% when compared to last winter.
In all, there are three new winter routes, four new companies operating existing routes at the Airport and seven reinforcements in existing operations...
About ANA Group:
ANA Group is a solid business group responsible for the management of airports in Portugal (Lisbon, Porto, Faro and Beja), the Azores (Ponta Delgada, Horta, Flores and Santa Maria) and the Autonomous Region of Madeira (Madeira and Porto Santo). In September 2013, ANA Group integrated VINCI Airports Group.
About VINCI Airports:
An international player in the airport sector, VINCI Airports is responsible for the development and running of 24 airports, 11 of which are in France, ten in Portugal (including the Lisbon hub which handles 18 million passengers) and three in Cambodia. Served by over 100 airlines, the passenger figures across all VINCI Airports totalled 47 million in 2014, with a turnover in excess of 700 million euros. Thanks to its expertise as a globally integrated company, VINCI Airports, capitalising on its 5,250 employees, develops, finances, builds and operates airports, bringing its investment capacity, international network and expertise into play to optimise the management of existing platforms, expansion projects or the construction of brand new airport infrastructure.
Working together as the Nuevo Pudahuel Consortium, VINCI Airports, Aéroports de Paris and Astaldi, were selected by the Chilean government to take over the running of the Arturo Merino Benitez International Airport in Santiago de Chile, which they will do on the 1st of October 2015 for a period of 20 years. This is the 6th busiest airport in South America, having handled 16.1 million passengers in 2014, almost half of them international passengers. More information is available online at www.vinci-airports.com