FORBES - Portugal | Algarve: One of the 20 Safest Places For Travel And Tourism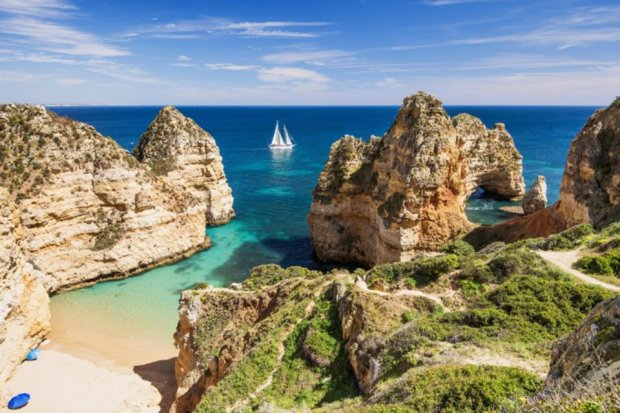 Portugal is one of the countries least affected by coronavirus, with up to 40 times fewer infected people than the other European countries. Some regions have been almost entirely spared, including the Algarve and the Alentejo for example, and some of the most popular destinations for travelers, such as Lagos, have not recorded any coronavirus deaths, according To European Best Destinations.
The Algarve is the southernmost region of continental Portugal and particularly appreciated by families. Sandy long stretches of beaches framed by golden cliffs, small coves sheltered by the rocks, the ocean in every shade of blue and mostly calm and warm.
In the mountains, people maintain traditions they love to share and towns and cities each have their own special charm: Silves preserves traces of its Arab past; Lagos from the time of the discoveries; Tavira is a showcase for traditional architecture; and Faro, the gateway to the region, has a beautiful historic center.
Unlike other tourist destinations in Europe, 60% of Algarve tourist accommodations consist of private villas with swimming pools, apartments, guesthouses or small hotels. A "Safe and Clean" label to give travelers a guarantee of sanitary and cleanliness standards has been instituted by tourist officials for larger Portuguese hotels.
Portuguese officials reacted quickly and the country's large clothing industry was able to produce masks early and even export them abroad. "With its hundreds of kilometers of beaches, Portugal is a perfect destination for the summer," advises EBD.
https://www.forbes.com/sites/ceciliarodriguez/2020/06/01/summer-in-europe-the-20-safest-destinations-for-travel-and-tourism-post-coronavirus/#6ef6d0926e0c