Event Sponsorship
Sponsorship at Routes events presents your organisation with the unique opportunity to raise your profile in front of key senior decision makers and aviation professionals from across the region and further afield. Please contact our team for more information on any of these packages and don't forget to view our digital sponsorship opportunities.
Delegate Registration - Finavia
Finavia – for Smooth Travelling
Finavia provides and develops airport services in Finland with focus on safety, customer orientation and cost efficiency. Finavia has a comprehensive network of 24 airports. This is why we can say: trust us and you are already there.
Helsinki Airport is the leading long haul airport in Northern Europe with 15 million passengers a year. Thanks to its geographical location, Helsinki Airport provides the shortest routes between Asia and Europe, and with its 13 direct destinations, it's the premium gateway between the two continents. The airport is designed for smooth travelling, offering a pleasant atmosphere, great services and easy transfers.
Finavia's northernmost airports are year-round open and tourism-friendly access points to one of Europe's most unique destinations at the Arctic Circle – Lapland. With Lapland Airports unified, dense network we can promise: The North is near.
Airline Meeting Halls - Edmonton International Airport

Edmonton International Airport (YEG) is one of the fastest growing major airport in Canada, connecting Alberta's capital with over 60 non-stop destinations across North America and beyond. 2013 saw YEG serve over 7 million passengers, representing a growth rate of 6.4 percent from the previous year. YEG's completed Expansion project has given the airport a state-of-the-art terminal building, improved passenger amenities, more aircraft gates and parking spaces and upgraded utilities. YEG is the principal gateway and the main staging area for Alberta's thriving energy industry, including northern Alberta's vast Athabasca Oil Sands. The airport itself is situated adjacent to the Nisku-Leduc Industrial Park – the largest energy park in Canada and second largest in North America for oil and gas manufacturing. YEG is also a vital gateway to Canada's economically and strategically important far north.
Diary Advice Desk - Cork Airport
Cork Airport is the largest international airport with the most destinations in the Republic of Ireland outside of Dublin. In 2013, 4 scheduled and 10 unscheduled airlines operated 50 + routes direct from Cork Airport serving 2.3 million passengers.

Cork Airport is the world's best airport in its class for Customer Service having been placed first for overall customer satisfaction in a respected global survey of passengers this year. Cork Airport saw off all contenders in the latest Airport Service Quality (ASQ) Regional survey, which is carried out globally on behalf of Airports Council International (ACI). The passenger survey, which was undertaken in the summer, measured customer satisfaction across eight categories in 61 regional airports worldwide. Cork Airport scored highest of all the airports and was ranked as the world's best regional airport for customer service by both business and leisure travellers.
Networking Lunch - Your Way!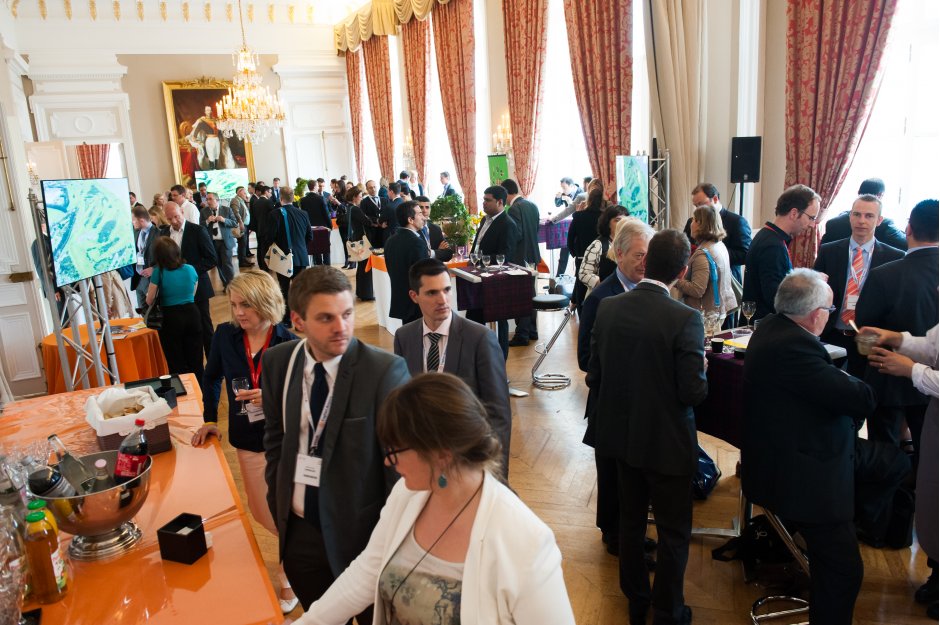 Interested in wining and dining all of Europe's airlines, airports, tourism authorities, suppliers all at the same time? Transport your target clients to your destination, by presenting them with a real flavour of your culture and cuisine. Perhaps you don't have an exhibition stand to do this? This is the perfect alternative or complement.
Sponsored branded lunch box
Sponsor branded tables / lunch area
Opportunity to address the community
Delegate Bags - Are you creative? - LVCVA
The Las Vegas Convention and Visitors Authority (LVCVA) is charged with marketing Southern Nevada as a tourism and convention destination worldwide. With more than 150,000 hotel rooms in Las Vegas and nearly 11 million square feet of meeting and exhibit space citywide, the LVCVA's mission centers on attracting ever-increasing numbers of leisure and business visitors to the area. Las Vegas has evolved tremendously in recent years and continues to capture the world's imagination as the destination where nearly anything is possible. Beyond the 24-hour-a-day casino excitement are some of the best restaurants, unique entertainment options, world-class sporting events, unrivaled nightlife, premier shopping and exceptional golf – not to mention the greatest variety of meetings venues and resort accommodations in the world.
Delegate Folders - Looking for longevity...
Associate your brand with a quality product. Distributed to all delegates in attendance, the folders present a functional gift for delegates spending two days in face-to-face meetings, with the requirement to make constant notes and with easy access to business cards, the folders combine a constant presence with a practical sponsorship item.

- Sponsor branded portfolio folders
- Sponsor branded pens
- Opportunity to provide an insert
Hotel Room Drop Gift - Amsterdam Airport Schipol
Amsterdam Airport Schiphol: Open for Business
For centuries, the sky over Holland has inspired artists from around the world to produce great works of art. Today, the famous Dutch sky presents you with great opportunities to develop your airline's business. Welcome to Amsterdam Airport Schiphol.
Business Opportunities
Besides relevant and accurate data, we are happy to offer you tailor-made marketing support, a profitable incentive program and our unique "Open for Business" approach.
Airport Facts
Amsterdam Airport Schiphol (AMS) is Europe's 4th airport in passenger numbers and 3rd in cargo volumes. In 2013 we welcomed 52.6 million passengers. In 2014, we won the 'SKYTRAX' Passengers Choice Award for Best Airport in Western Europe. About 100 airlines offer direct flights from AMS to 323 destinations.
Market Facts
The airport is very centrally located. AMS is only 15 minutes by train from Amsterdam's city centre and can be reached by car within 1½ hour from all major Dutch cities. Over 2,200 international companies are situated in the Amsterdam Metropolitan Area.
Routes Europe Strategy Summit - Embraer
Embraer S.A. (NYSE: ERJ; BM&FBOVESPA: EMBR3) is the world's largest manufacturer of commercial jets up to 130 seats, and one of Brazil's leading exporters. Embraer's headquarters are located in São José dos Campos, São Paulo, and it has offices, industrial operations and customer service facilities in Brazil, China, France, Portugal, Singapore, and the U.S. Founded in 1969, the Company designs, develops, manufactures and sells aircraft and systems for the commercial aviation, executive aviation, and defense and security segments. It also provides after sales support and services to customers worldwide.
For more information, please visit www.embraer.com.br
Event Wi-Fi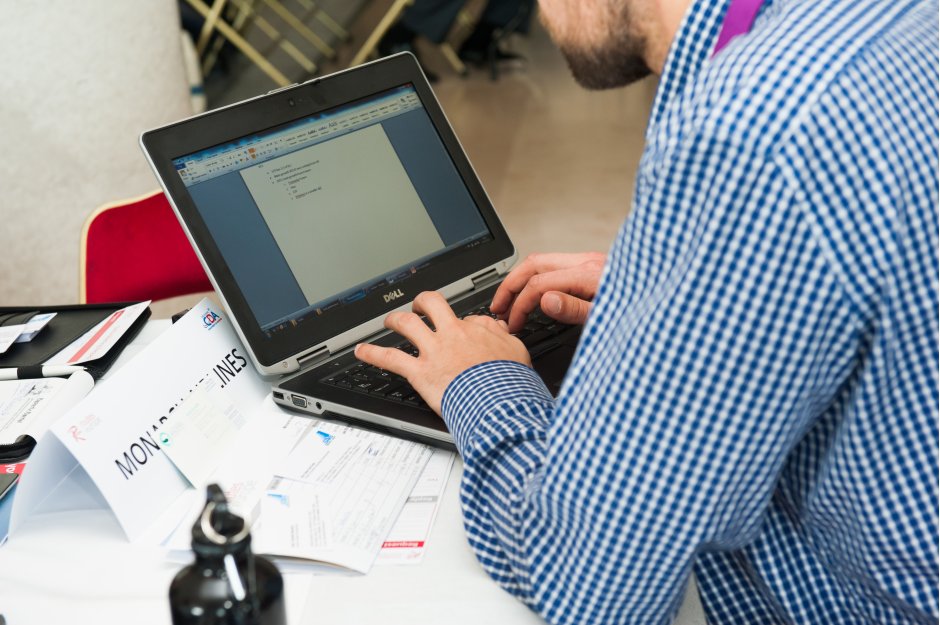 Internet access is a necessity in order to do business when away from the office. Wi-Fi istherefore essential to Routes Europe. The majority of delegates, if not all, will need it to access the official Routes App, view their meeting diaries, gain access to emails and update social media. Each delegate usually has 2-3 devices which are in use during the event. This opportunity presents your brand to any user of the Wi-Fi each time they log on.
Runners T-Shirts - Istanbul Sabiha Gökçen International Airport
Istanbul Sabiha Gökçen International Airport is located on the Asian Side of Istanbul and serving for approximately 20 million people in a 2-hour catchment area. The full service airport embraces both low cost and flag carrier airlines and all passenger profiles. Having both domestic and international operations under one roof, Istanbul Sabiha Gökçen offers a time-saver terminal for passengers. The airport is connected to main highways and central spots with easy access which made the airport "people's choice" recently.
Being the hub of Pegasus Airlines since 2005, Istanbul Sabiha Gökçen also hosts the country's global brand Turkish Airlines as the second hub of the airline that has launched flights to more than 20 major international destinations since 2013.
With the rapid development in aviation sector of the country, Istanbul Sabiha Gökçen International Airport's passenger number went up from 4.35M (2008) to 23.63M (2014) and Istanbul Sabiha Gökçen has been the World's fastest growing airport in 2009 and 2010 respectively and Europe's fastest growing airport 5 times in the last 6 years in its category. Istanbul Sabiha Gökçen is expected to welcome more than 27M passengers in 2015. The airport serves to 131 destinations with 66 airlines in a modern terminal which is awarded as the World's largest earthquake-proof mono-block building. Turkey's first barrier-free airport also holds the Green Airport title. Istanbul Sabiha Gökçen has been selected as one of the "SuperBrands" of Turkey in 2012 and 2014, and also received "Best Airport" award by Voyager Magazine in 2012 and 2013 consecutively and "Airport of the Year" award by CAPA in 2014.
Water Bottles & Stations - Shannon Airport
Join Routes and support sustainability by sponsoring our re-usable water bottles. Distributed to all delegates at the event the bottle keeps your message fresh in their mind during the event and also after the event is over.
Sponsor branded re-usable water bottles (design of your choice)

Sponsor branded water points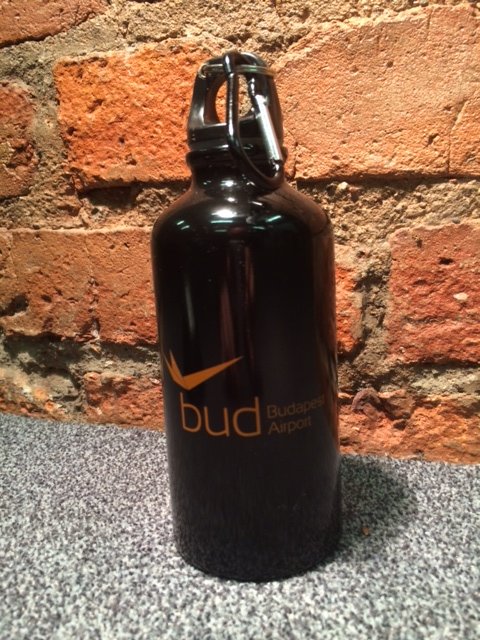 Event Essentials Kit

Working all day in an air conditioned atmosphere can have its challenges. Come to rescue of the event delegates by creating your very own event survival kit. A lip salve and hand sanitizer that are delivered inside a reusable TSA approved toiletry bag will deliver your brand message all around the world for many months and years in the future.
Delegate Bag Gift or Insert
Looking for a way to distribute your gift to the entirety of Europe's aviation sector, efficiently and cost effectively? Let us do all the hard work!
Provide your gift and or flyer for inclusion in the Routes Europe delegate bags
Powerbanks - NEW for 2015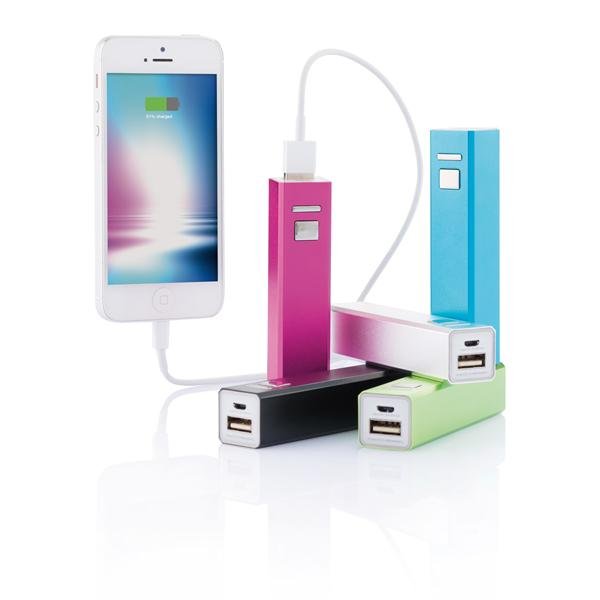 A power bank is essentially a portable charger that makes using your Smartphone on the go much easier and more convenient. This technology is a must-have for anyone that needs to ensure they never run out of battery during a busy day. These mobile power banks can charge your phone or other devices and depending on the power rating it can provide as much as three times full charge. This beautifully designed metal product, makes dead batteries a thing of the past!
Available in a variety of colours and designs, we can produce one to meet your specifications.
Digital Luggage Scale - NEW for 2015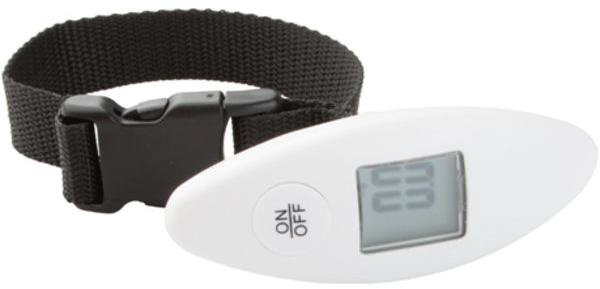 A must have for all frequent fliers, a reliable scale is a way of delivering your brand message on a regular basis directly to the airlines.
Effervescent Vitamin C Tablets - NEW for 2015

An indispensible item for all travellers, these tablets will provide the "get up and go" required ahead of a hard day's meetings, whilst delivering your brand message in an innovative way.
Combination Padlock - NEW for 2015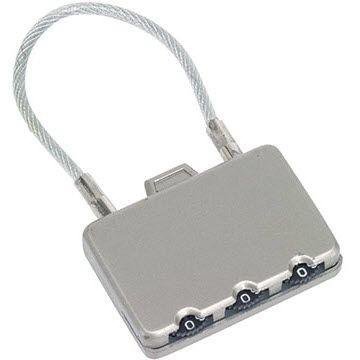 A secure way to market your brand - these combination padlocks will be placed in all Routes Europe delegate bags and are a useful way to keep your logo and advertising message in view.
Suit Carrier - New for 2015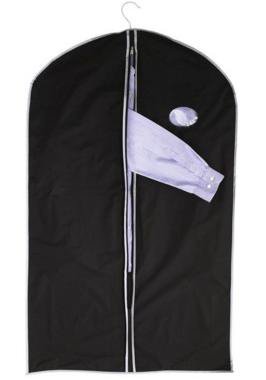 Are you an airport or destination that is focused on attracting business traffic? If so, why not provide a sponsored suit carrier to 1200 high-level delegates at Routes Europe. Portable and reusable- this product will have impact, usability and longevity.
For more information on creating bespoke sponsorship package in line with your marketing goals please do not hesitate to contact our team.