Why Cebu?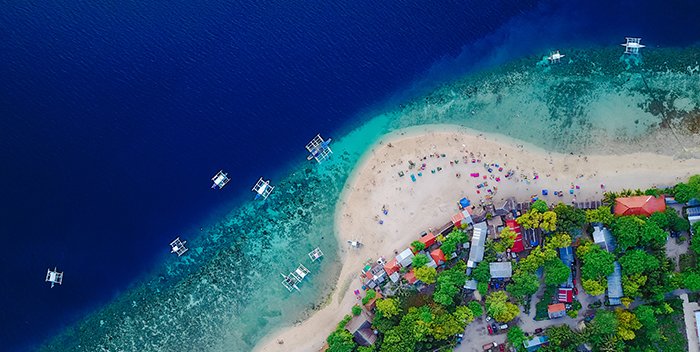 Located in the Central Visayas region of the Philippines, the province of Cebu constitutes a main island and 167 surrounding islands and islets of the country's 7,000-island archipelago. This array of landscapes combines white sandy beaches, rolling hills and limestone plateaus to accompany a cultural heritage equally as diverse. Through Cebu's landmarks one can trace history from the early 16th Century discovery of the islands by Portuguese and Spanish explorers, to mid-19th Century and early 20th Century Philippine culture and lifestyle.
A province of prosperity, Cebu is fast becoming one of the most developed areas in the Philippines as its capital, Cebu City, serves as the centre of commerce, trade, education and industry in the Visayas region. This progression, along with the province's historical landmarks and its hosting of some of the world's most idyllic islands has established Cebu as the perfect destination for tourists to discover the harmonious co-existence of history, culture and modernity.
Situated within the region of South-East Asia, the Philippines has a prime geographical location significant for the country's growth in the fields of travel and tourism. At the heart of a region which currently houses several billions of dollars worth of the newest and most fuel-efficient aircraft, the Philippines serves as a critical entry point to over 500 million people in the ASEAN, with Mactan-Cebu International Airport welcoming the second largest influx of both domestic and international traffic in the country. The airport also currently has plans in place to extend its passenger terminal building to accommodate eight million passengers each year.