Official Carriers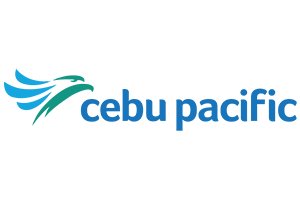 Cebu Pacific
Cebu Air Inc., operating as Cebu Pacific, is the largest carrier in the Philippine air transportation industry, offering its low-cost services to more destinations and routes with higher flight frequency within the Philippines than any other airline. CEB and subsidiary Cebgo fly to 36 domestic and 26 international destinations, with over 100 routes spanning Asia, Australia, the Middle East and the USA. It operates from seven strategically placed hubs: Manila, Cebu, Clark, Kalibo, Iloilo, Davao
and Cagayan de Oro.
The Cebu Pacific fleet is comprised of an Airbus A321NEO, 36 Airbus A320, seven Airbus A321CEO, eight Airbus A330, eight ATR 72-500, and 12 ATR 72-600 aircraft. The ATR aircraft are used by Cebgo for inter-island flights where jet operations are not possible. CEB boasts one of the youngest fleets in the world, with an average fleet age of five years. Between 2019 and 2022, Cebu Pacific will acquire an additional 31 Airbus A321NEO, five Airbus A320NEO and an additional four ATR 72-600 aircraft.
Cebu Pacific has achieved full compliance with the International Air Transport Association (IATA) Operational Safety Audit (IOSA) – considered as the accreditation with the highest standards for safety in the airline industry, joining a roster of 429 airlines worldwide that have strictly complied with the most stringent of international standards governing aviation safety.
For bookings and inquiries, guests can visit www.cebupacificair.com or call the reservation hotlines +852-397-33800. The latest seat sales can be found on CEB's official Twitter (@CebuPacificAir) and Facebook pages.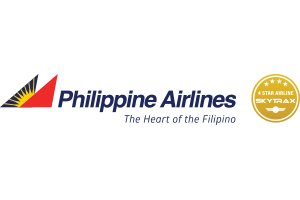 Philippine Airlines
Philippine Airlines (PAL) – Asia's first airline and the national flag carrier of the Philippines has been certified as a 4-Star airline by Skytrax. PAL, joining 40 other well-renowned airlines in this prestigious category, is the first and only airline in the country to have a 4-Star Rating.
PAL is the country's only full-service carrier, setting the standards in airline service for more than seven decades.
PAL Group have finalised fleet orders of Airbus A350, A321, Boeing 777 and Bombardier Q400 Next Generation planes, bringing the fleet count to 88 aircraft, the largest fleet in the Philippines.
Eight of the airline's 15 Airbus A330 aircraft have undergone a total cabin transformation from a single economy to a tri-class cabin, providing maximum comfort in all classes. The latest Boeing 777 aircraft and the incoming Airbus A350 aircraft will further upgrade the PAL fleet for the airline's long-haul international routes.
Now with a 4-Star certified rating, PAL aims to intensify efforts as it continues unveiling new products and expanding routes, including the launch of nonstop services to New York and Brisbane as well as flights to Hanoi, Phnom Penh, India and additional routes to Japan and China
Travel with the airline that celebrates the heart of the Filipino.