The route development forum for Asia
Da Nang, Vietnam
• 6 – 8 June 2022
Why Da Nang?
Located on the East Sea and acting as the gateway of the East-West Economic Corridor (EWEC), Da Nang has great potential to become an integral part of the global supply and production chain.

Da Nang is also the focal point of 3 World's Cultural Heritages, namely Hue Citadel, Hoi An Ancient Town and My Son Sanctuary. Internationally, Da Nang is a vital gateway to sea for the Central Highland region and also an East-West economic corridor connecting Vietnam with Laos, Thailand, and Myanmar with the ending point at Tien Sa Port. Located on one of the key sea routes and international air networks, Da Nang is undoubtedly a favorable geographical hub for vibrant and sustainable development.
A leading event and festival destination in Asia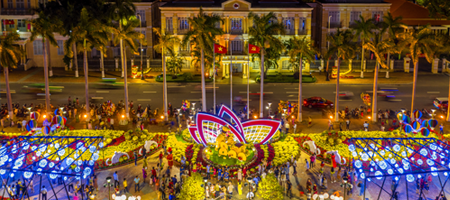 Da Nang has been striving to become a dynamic tourist city with various international events, particularly the 2017 APEC Economic Leaders' Week with the attendance of leaders of the world's 21 leading economies. Da Nang has received many reputable international tourism titles and awards, including Asia's Leading Festival & Event Destination 2016 selected by World Travel Awards, one of the world's 10 destinations worth living abroad in 2018 voted by Live and Invest Overseas (LIO), one of the 52 places to go in 2019 selected by The New York Times, and the most popular travel destinations for 2020 voted by Google.
A modern international airport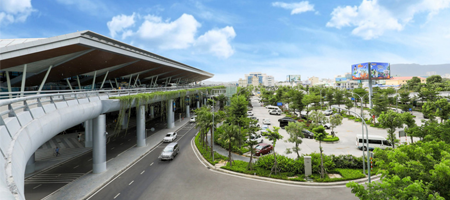 The Da Nang International Airport has a capacity of 12 million passengers along with modern facilities and considerate customer services. In 2019, the airport welcomed over 30 airlines operating 40 routes to/from 11 Asian countries and territories (i.e., South Korea, Japan, China, Qatar, Singapore, Malaysia, Thailand, Hong Kong, Macau, and Taiwan), thereby enabling the trips of delegates and tourists to Da Nang. What's more, the Da Nang International Airport is located right at the heart of the city, less than 10 minutes away ride from downtown or any conference centres, hotels and tourist attractions, which absolutely impresses and accessible for all guests of Routes Asia 2022.
During the 2017 APEC Economic Leaders' Week, the Da Nang International Airport served with absolute safety of 53 private jets, 60 flights carrying ministers, SOM leaders and APEC Secretariat, 66 flights carrying advance teams from the APEC's economies, and 70 flights carrying delegates of transnational corporations and global economic organizations. Those experiences proved the airport's capability in hosting important and international events like Routes Asia.
An emerging and attractive destination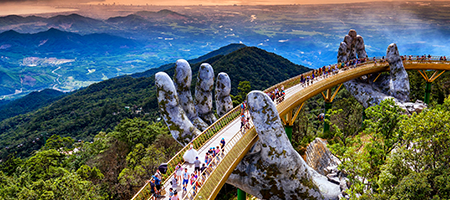 Within the last decade, Da Nang has been renowned as a fascinating and must-visit destination with its rich tourism possessions, namely My Khe Beach – one of the most stunning beaches on planet, the diverse Hai Van - Son Tra biosphere reserve, and the impressive Ba Na Hills. This coastal city also acts as a gateway to the World Heritage Sites by UNESCO, offering various and unique experiences for delegates and tourists during their stay.
A destination with modern tourism infrastructure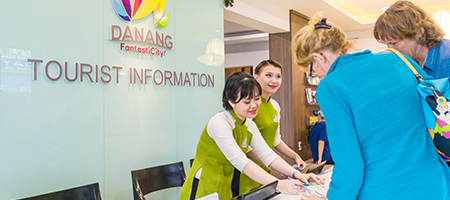 With a favorable investment environment and supporting policies of local authority and welcoming residents, Da Nang attracts over 30 world-leading hospitality corporations and investors such as Accor, IHG and Hilton, partly contributing to the prestigious and high-class tourism infrastructure in Da Nang