The route development forum for Asia
Da Nang, Vietnam
• 6 – 8 June 2022
Routes Asia 2022 took place in Da Nang, Vietnam from 6 – 8 June 2022. Routes Asia 2024 will take place in Langkawi, Malaysia from 27 – 29 February 2024. View all our other upcoming route development events.
Routes Asia 2022 will facilitate conversations that will continue to rebuild route networks across the region and drive future market growth.

Up to 800 delegates will be attending Routes Asia 2022. As the only route development event dedicated to Asia Pacific, the event will provide a platform for the region's airlines, airports, tourism authorities and aviation stakeholders to meet, share best practice and come together to develop network strategies and ensure future air service development across Asia Pacific.
Collaborate with your industry partners, gain exclusive insight into the future of the market and discuss new opportunities with the people who decide where the region's aircraft fly.
What can I expect at Routes Asia?
Over three business days, you will have the opportunity to participate in a comprehensive event programme with face-to-face meetings, unmissable networking opportunities, exclusive industry insight and much more.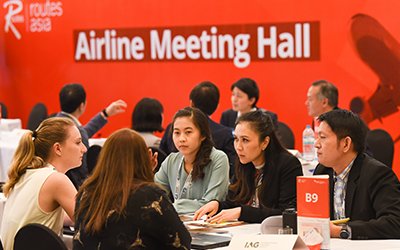 Collaborate with the industry
Our tailored meeting platform will enable you to have key conversations with senior decision-makers from the region's airlines, airports, tourism authorities and other aviation stakeholders.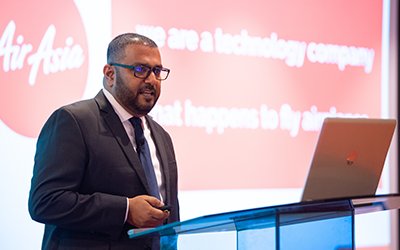 Gain insights from experts
The Routes Asia conference programme will bring together key figures to discuss the actions that can be taken by the community to stimulate future growth within the market.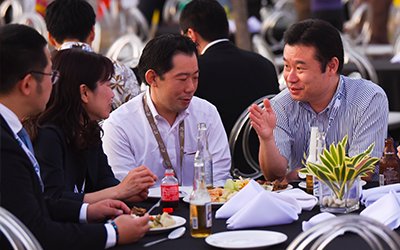 Connect with your peers
Foster new and develop existing business relationships during our networking events. Informal and relaxed settings will provide opportunities to network and collaborate.
"Routes Asia will provide a golden opportunity to promote inbound tourism opportunities and drive the socio-economic growth for the city. By hosting the event, we will proactively position Da Nang as a hub for entrepreneurship, innovation, logistics, finance and culture."

Le Trung Chinh, Chairman, Da Nang People's Committee
Latest Routes Asia 2022 News
Posted
Jonathan Cheong discusses how the South Australia city is bounding back after the pandemic.
Posted
Buena Carla Zaldivia outlines the tourism rebound in the Philippines.
Other News