About the Venue
The Da Nang International Exhibition Fair Center is the official event venue for Routes Asia 2022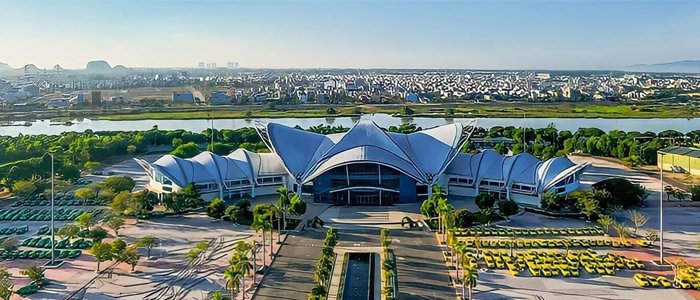 Located in the heart of vibrant Da Nang city, the Da Nang International Exhibition Fair Center is a key landmark having undergone large-scale investment, design and modernisation. The center has successfully hosted a wide range of regional and international exhibitions, trade fairs and events. With an inviting, open space and a total area of 140,000 m², the center is the ideal venue for Routes Asia 2022.
The Da Nang International Exhibition Fair Center provides easy access to Da Nang's city centre, iconic landmarks, museums, restaurants, shops and accommodation.
Routes Asia will be organised to the highest levels of safety and hygiene, maintaining a safe and comfortable environment for all delegates.