The 26th World Route Development Forum
Milan, Italy • 10 - 12 October 2021 |
Virtual • 18 - 20 October 2021
Lakes
The Lombardy region boasts five large lakes and 80 smaller lakes, not to mention countless alpine lakes to be discovered while hiking in the mountains. A perfect getaway for a summertime escape or a relaxing hideaway to soak up cool hues all year-round, Lombardy's lakes offer the perfect setting to experience the region's culture.
Lake Garda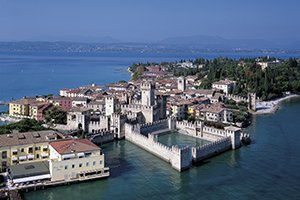 credits_inLombardia
Lake Garda or Benaco is the largest Italian lake and its waters touch three regions: Lombardy, Veneto and Trentino-Alto Adige. The surrounding territory is very varied: in the south it is surrounded by moraine hills, while the northern and highest part is enclosed by mountain chains that create its fjord-like shape and protect it, making its climate particularly mild. Its transparent, deep blue waters make it a popular destination among tourists.
Lake Lugano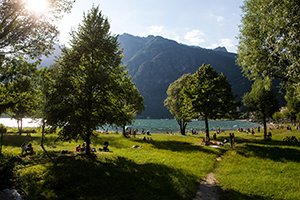 credits_inLombardia
Lake Lugano, also called Ceresio, is considered one of the most beautiful of the pre-alpine lakes. It extends largely in Switzerland, in the Canton Ticino, but the north-east and south-west of the lake belong respectively to the provinces of Como and Varese. From the beautiful mountains overlooking the lake you can enjoy breathtaking scenery and the villages offer a peaceful atmosphere, cultural attractions and wonderful hiking opportunities.