A strong January!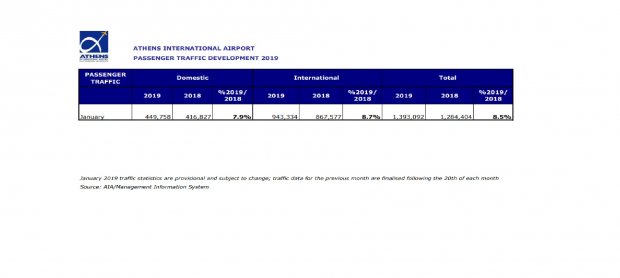 Pax: +8.5% Flights: +9.4%
A positive start for 2019!
AIA's passenger traffic continued to grow in the first month of 2019, presenting a robust increase of 8.5% and reaching 1.39 million travellers. Both domestic and international passengers demonstrated a strong growth at the level of 7.9% and 8.7% respectively.
Respectively, number of flights during January amounted to 13,648, demonstrating a sharp rise of 9.4%, with domestic flights growing by 17.1% and international services by 4.4%.