«Chūnjié kuàilè»! «Xīnnián kuàilè»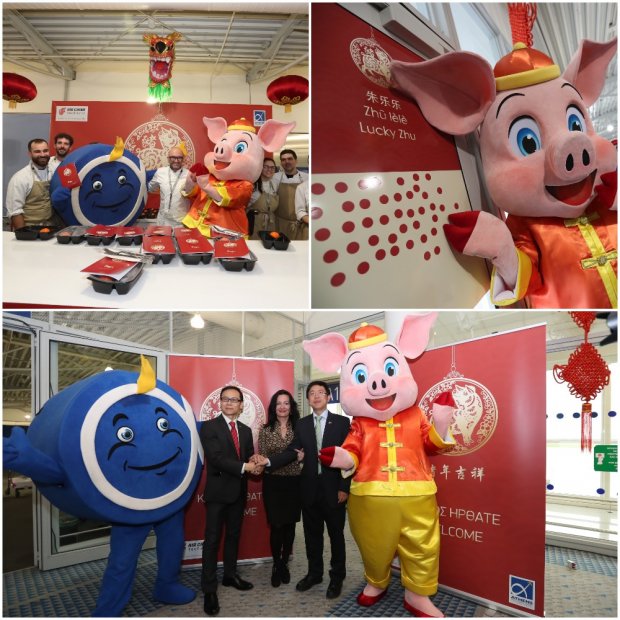 Chinese New Year at Athens airport!
«Xīnnián kuàilè»! – Happy new year of the Pig! This festive period, we are welcoming our visitors from China, with many wishes and activities! Last Wednesday, prior to Air China's Ath-Beijing departure, we held an event at the Gate, offering a taste of China's culture, music, dance and flavours, while following the Chinese tradition, gifts were offered to all arriving and departing passengers.
At the same time, Air China passengers had the opportunity to vote for the name of the Athens International Airport's new Pig Mascot. So, "Lucky Zhu" ("Zhū lèlè" – "Happy Pig"), is the mascot introduced especially on the occasion of the Chinese New Year and will be at the airport throughout the festive period welcoming all passengers to / from China!
We wish to all our friends a Year of the Pig full of happy moments, and… lots of travels to Athens!:)
You can see the relevant video here:)