Romantic Casablanca…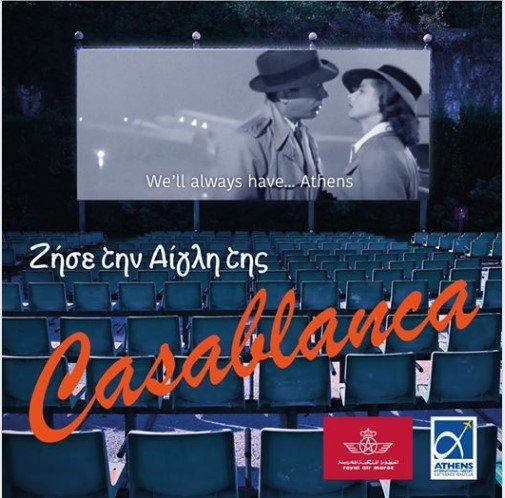 ...by Royal Air Maroc !
"Play it once, Sam...!"
Yesterday and today, together with Royal Air Maroc, we are celebrating in Athens the successful operation of RAM's 2 weekly services on the Athens – Casablanca route, every Thursday and Saturday!
Following a very successful social media contest, we invited lucky winners and media to learn about the new service and also enjoy the unique, unforgettable film "Casablanca", in one of Athens most characteristic downtown open air cinemas!
We would like once more to wish all the best to our airline partner in its developmental plans out of our market!
You can see a video from the event here :)
Some tips:
-Morocco is a relatively new market/destination for AIA / Athens is connected to Casablanca and Marrakesh with services from AEGEAN, Royal Air Maroc and Ryanair
-YtD(Sep) 2019 traffic to Morocco (round-trip) @ over 49,000 PAX
- Casablanca, newest route, is now served by Royal Air Maroc and AEGEAN