Cyprus Airways celebrates 2 months of Athens – Paphos..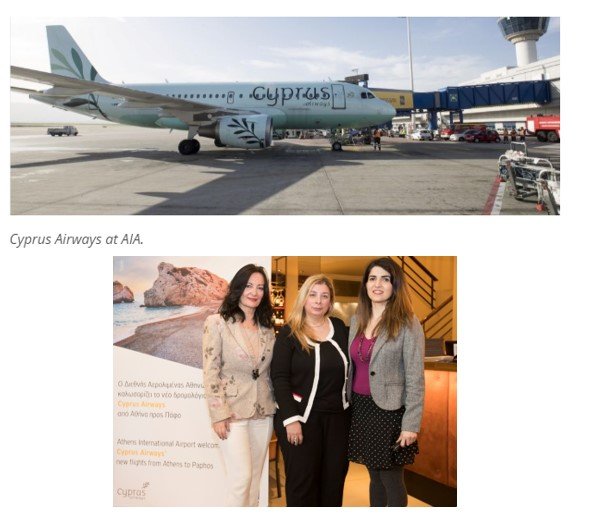 …and announces Athens Tel Aviv for the coming summer!:)  
During an AIA-joint Media event, Cyprus Airways on Thursday celebrated the introduction as of last December of its Athens – Paphos route, the addition of an Airbus A319 aircraft to its fleet in March 2020 to support its growth plans, and announced direct Athens – Tel Aviv for the coming summer period.
These additions further enhance the rapidly growing market of Cyprus, which we have special ties with and wish our airline partner all the best in its developmental plans out of our market!
Some tips:
-Cyprus has recorded years of steady growth since 2013
-In 2019, traffic volumes to Cyprus from Athens exceeded 1 million passengers for the fourth year since 2016.
-In 2019 Cyprus was the sixth largest markets for AIA in terms of foreign arrivals, recording a +6% compared to 2018.