Athens: "Hocus Air Portus! The Air Wizards salute you!"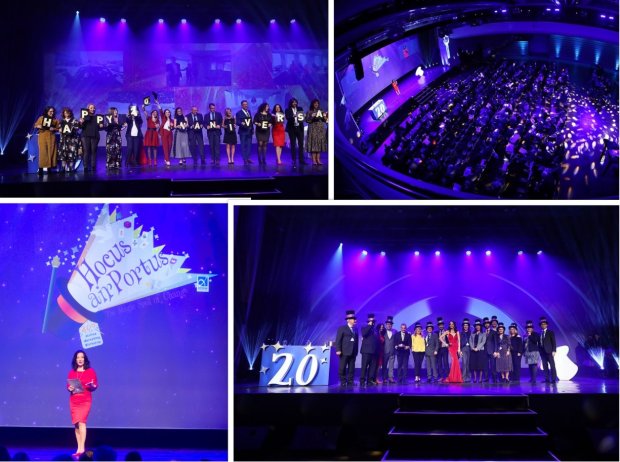 AIA's 20th Airline Marketing Workshop!
We are so very happy and proud to have hosted once again, for the 20th year in a row, AIA's Airline Marketing Workshop!
Under the title "The Magic Spell of Change", with a thematic agenda focusing on Athens market overview, Greek Diaspora, Digital Transformation, Disruption and Resilience in Air Transport and many more, 200 guests had the opportunity to follow a rich agenda of topics, serving, as every year, as an ideal platform for a substantial "family" dialogue among the airport and its key partners.
Moreover, as every year, Athens International Airport also presented its annual awards to the airlines that achieved the fastest development and the highest increases in passenger volumes in their scheduled services during 2019!
This year also, a special award was introduced for "Most Awarded Airlines in the last 20 years". AEGEAN was the winner of this category, while Emirates and Qatar Airways ranked 2nd and 3rd respectively.
Our awards analytically:
Category

Winner

Highly Commended

1

Best of the Top 10 Performance

Volotea

2

Best New Entrant Performance

Cyprus Airways

Wizz Air

3

Fastest Growing Airline - European Seasonal Route

Brussels Airlines

Croatia Airlines

4

Fastest Growing Airline - America Seasonal Route

American Airlines

Air Transat

5

Fastest Growing Airline - Thin Route

Bulgaria Air

Royal Jordanian

6

Fastest Growing Airline

Domestic

Sky Express

Ellinair

7

Fastest Growing Airline
Western Europe
Eurowings
Iberia

8

Fastest Growing Airline

Eastern Europe
Tarom
Aegean Airlines
9
Fastest Growing Airline
Middle East
Qatar Airways
Middle East Airlines
10
Fastest Growing Airline
Africa
Aegean Airlines
Egypt Air
11
Fastest Growing Airline
Asia
Air China
Scoot
12
Fastest Growing Airline
America
Emirates

13

Overall Traffic Development

Aegean Airlines

14

Most awarded airline in the last 20 years

No 3

Qatar Airways

15

Most awarded airline in the last 20 years

No 2

Emirates

16

Most awarded airline in the last 20 years

No 1

Aegean Airlines