Athens : 6 days in June, our daily calendar !!!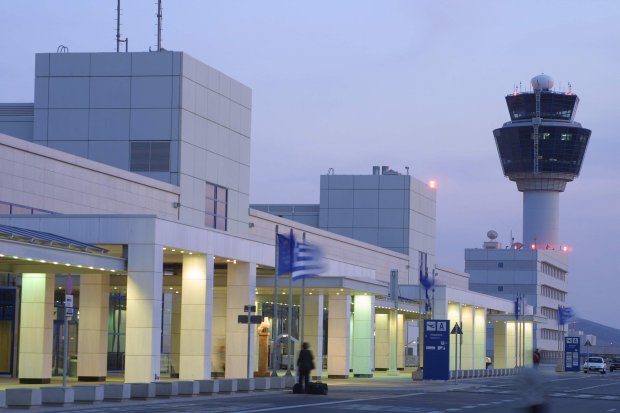 What a fantastic week !!!
Following the official opening of the Tourism season for Greece and easing of travel restrictions on the 14th of May, traffic is gradually recovering and services (new or past) are reintroduced to the airport.
On the 1st of June, Athens International Airport welcomed :
Yerevan with Aegean Airlines
New York EWR with Emirates
Kyiv KBP with Ryanair
Malta with Ryanair
Rome CIA with Ryanair
A few days earlier, on the 25th of May Scoot reconnected Singapore and Delta Airlines operated the first flight to New York on the 29th of May
... and then, the following day, 2nd of June
Bacau with Blue, this is a NEW destination for Athens
Beirut with Aegean Airlines
Belgrade with Aegean Airlines
Bologna with Ryanair
Budapest with Ryanair
Dublin with Ryanair
Jeddah with Saudi Arabian Airlines
London Luton with Ryanair
Marseille with Aegean Airlines
Strasbourg with Volotea
Toronto with Air Canada
Wroclaw with Ryanair
... on the 3rd of June, more services resumed operations to Athens
Bordeaux with Aegean Airlines
Katowice with Ryanair
Madrid with Air Europa
Stockholm with SAS
Tbilisi with Aegean Airlines
... on the 4th of June, Athens celebrated one more inaugural flight
Catania with Ryanair
Copenhagen with SAS
New York JFK with American Airlines, this is a NEW service for Athens
New York EWR with United Airlines
Tel-Aviv with Ryanair
... and the new arrivals continued on the 5th of June, with Athens welcoming back
Chicago with American Airlines
Dortmund with WizzAir
Lyon with Aegean Airlines
Lyon with Volotea
Montreal with Air Canada
Paris CDG with Sky Express, this is a NEW service for Athens and the 2nd International destination for the Airline
... and on the 6th of June, Athens welcomed the 2nd connection to the Ukrainian capital
Stay tuned as this story continues, with more New and returning services scheduled at Athens in the following days ...