Athens : Scoot inaugural flight to Berlin from Athens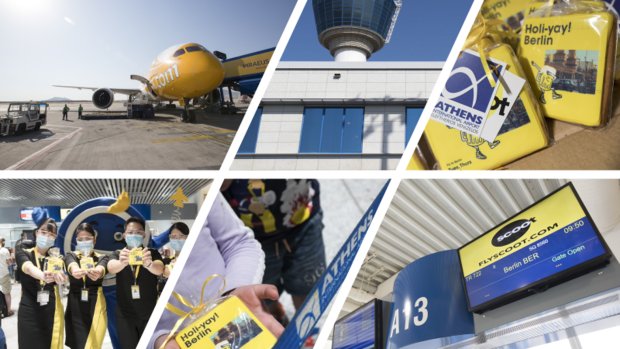 Scoot offering additional services to Berlin from Athens, extending its successful Singapore-Athens route
As of the 10th of August, Scoot inaugurated an additional service to Berlin from Athens, offering 3 weekly frequencies (day 2, 4 & 6).
Flight TR 722, departs Athens 09:50, arriving Berlin 11:50
Flight TR 723, departs Berlin 12:50, arriving Athens 16:50
Scoot services to Berlin are complementing services to BER already operating with Aegean Airlines, easyJet and Ryanair.
New services to Berlin have increased weekly departures to 23, restoring the same volume of weekly departures vs Summer 2019.
Germany and Berlin in specific are among the strongest International markets for Athens/Greece and Scoot new services are strengthening the robust recovery of traffic, for Athens and Greece overall.