Air Serbia back in Oslo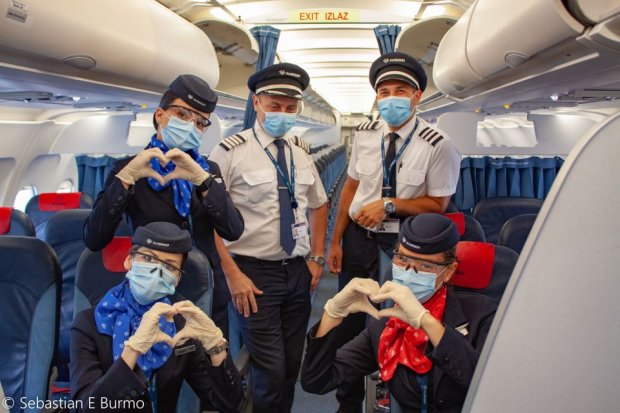 On 16th July, Oslo Airport received Air Serbia with a new route between Oslo and Belgrade, and it was a pleasant reunion. Air Serbia also flew to Oslo 12 years ago.
The plane was honored with a so-called water bridge on landing in Oslo. Air Serbia will have two weekly trips to Belgrade.
Gaute Riiise, director of traffic development at Avinor, welcomed the official opening.
-It is incredibly fun that Air Serbia sees opportunities in the Norwegian market, even during this difficult time for the industry. We look forward to a further good collaboration with Air Serbia, Riise said at the opening event.
Network Planning Manager In Air Serbia, Bojan Arandelovic was also happy, cutting the string together with Gaute Riise.
The route to Belgrade will probably be popular both among Norwegians both on holiday and for Serbs who will be visiting family and friends. In addition, Air Serbia has a large network from Belgrade and further out into the world. Norwegians on a trip and tourists to Norway will benefit from this.