Invitation: Introduction of electric shuttle buses at Oslo Airport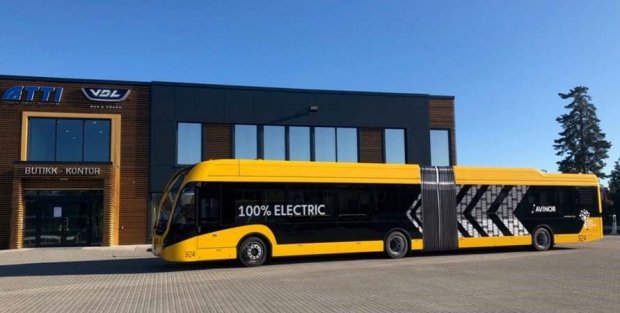 On 18 August, Oslo Airport will be the very first airport in the Nordic region to use electric buses to carry passengers between the streets and planes. - This is an important measure to reduce the airport's emissions of greenhouse gases, says airport director Stine Westby Ramstad.
The eight new electric buses run in a convoy from Helsfyr and to Oslo Airport, departing from Helsfyr (bus terminal) at 9:30. After arrival at Oslo Airport, there will be a marking that starts at. 10:30. The airport director and other representatives from Avinor will participate, there will be a handover of keys and an associated welcome sign.
Time: August 18, at 09:30 (departure Helsfyr bus terminal) and at 10:30 (event at Oslo Airport). The event ends at 13:00.
Location: Helsfyr and Oslo Airport.
Registration: Sent to line.haugland@avinor.no by the end of Friday 14 August.
It is also possible to meet directly at the airport. Due to infection control, it will be the first-come, first-served principle that applies with regard to registration.
We hope you will join us in marking that we become a more environmentally friendly airport!