Freighter operations reinforcement to Madeira Airport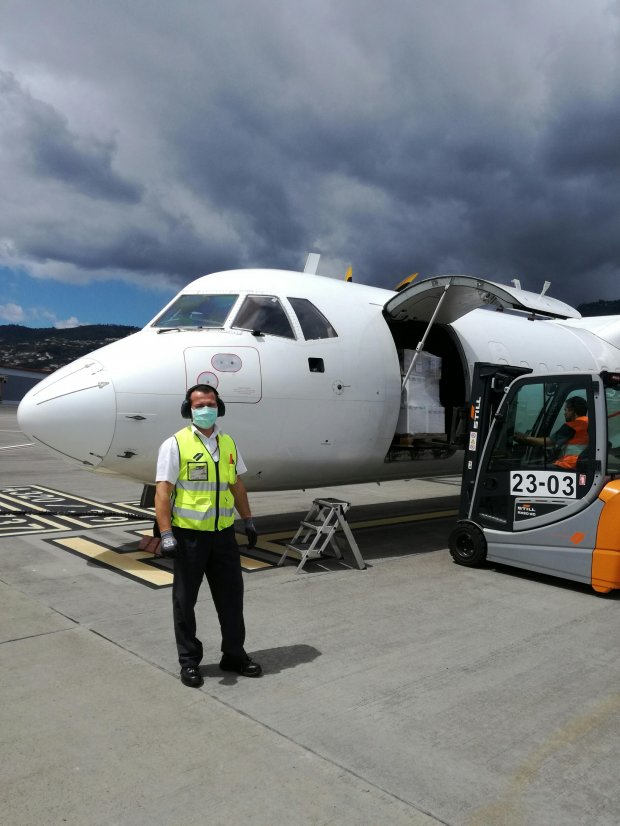 Last Tuesday's operation brought to Madeira Island four tons of cargo: pharmaceuticals and very important medical supplies, as well as general cargo and electronics. It also transported one ton of mail.
On its return, the freighter carried more than seven tons of perishables: extremely fresh fish to supply mainland supermarkets, guarantying maximum quality and freshness.

MAIS's CEO, Mr. António Beirão, says:
"MAIS (Madeira Air Integrated Solutions) - even in this moment of crisis, is still able to maintain its connection between Madeira - Funchal and the mainland with five weekly rotations.
On flights mostly operated by Swiftair's ATR 72, MAIS has been giving priority to pharmaceuticals and medical supplies, collaborating closely with SESARAM [Madeira Health Service] and ensuring the needs of the Archipelago in perishable products for some large surfaces as well as transporting mail and e-commerce which has been lately having strong adherence by Madeirans.
Out of Madeira Island, from Funchal to Lisbon and Funchal to Madrid (on Saturdays) MAIS has been enabling logistic perishable flows (mainly fish and vegetables) from Madeira region, as never before. In particular, the fish sold in most of mainland's large stores, has a label indicating its origin and transport mode, highlighting it's freshness and quality!
In these difficult times, MAIS had to adapt enforcing new requirements and procedures: it dedicated exclusive crews to this route, daily disinfection of the aircraft, all in order to ensure greater safety not only of its employees and airport staff, but above all ensuring the safety of its clients cargo.
MAIS recognizes the effort of all staff daily ensuring the accomplishment of its operation, guaranteeing the priority supply and exports of Madeira!"
About MAIS - Madeira Air Integrated Solutions
MAIS - Madeira Air Integrated Solutions (a consortium between the air operator Swiftair, the broker ALS - Aviation & Logistic Solutions and a Madeiran logistic group, Loginsular) maintains regular operations between Lisbon and Funchal, from quite some time.