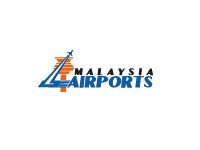 Kuala Lumpur, 2 April - KL International Airport (KLIA) did Malaysians proud again when it scored a hat-trick by bagging the coveted World's Best Airport in the 15-25 million passengers per annum category for the Airport Council International (ACI) 2007 Airport Service Quality Awards.
KLIA also bettered its ranking in Best Airport in the Overall Category and Best Airport in the Asia-Pacific category by emerging second place. Incheon Airport, South Korea emerged first place while Changi Airport, Singapore was third for both categories. For the previous year 2006, KLIA was placed third in both categories.

The official awards ceremony was held on April 1, 2008 at a gala dinner at the two-day ACI conference on customer service and facilitation in Shanghai. Dato Seri Bashir Ahmad, Managing Director of Malaysia Airports received the awards from the Chairman of Airports Council International (ACI), Mr. Jim Cherry.

Dato Seri Bashir Ahmad, Managing Director Malaysia Airports in acknowledging the award said: "For KLIA to win the World's Best Airport awards for the third time in a row is indeed gratifying. These awards truly reflect our Malaysian capabilities to be at par with the best in the world."

He added: "We also improved our ranking for Best Airport Worldwide and Best Airport Asia Pacific by coming in second, and we will pursue to continuously improve our service elements and facilities."

He also said: "This achievement is a great anniversary present to KLIA, which is celebrating its 10th anniversary this year. We owed this remarkable feat to the collective efforts and commitment of all government agencies, business partners and associates at KLIA for constantly providing unrivalled passenger connectivity, comfort and convenience to our customers. I also want to thank all Malaysia Airports staff for their efforts and leadership towards us winning these awards. Certainly, we would use this achievement as a platform to further elevate our services and facilities to meet the ever increasing demands of our passengers."

KLIA did well in critical areas for the survey, such as cleanliness, safety, courtesy and ambiance.

Programme director Craig Bradbrook comments: "In Kuala Lumpur, the management team has pursued a world class service objective firmly supported by a strategy that puts service quality first and that has dovetailed with Malaysia's "Visit Malaysia 2007" tourism campaign."

ASQ (Airport Service Quality) survey is organised by the ACI, in which 90 airports worldwide participated in the ASQ Survey 2007. The survey was conducted by means of benchmarking airports performance on service quality, facilities and passengers feedbacks. The survey questionnaire is administered on-site at the departure gate when the full airport experience is still fresh in the passenger's mind.

KLIA first participated in the survey in year 2002 and KLIA breakthrough came when they won the World Best Airport in 15 - 25 million passengers category in year 2005 and repeated the feat for year 2006.