MAHB 1st Half PBT Improves 20% to RM211M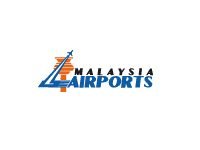 Revenue grows 16% to RM782m ahead of 8% passenger growth
PETALING JAYA, 28 August 2008 -- Malaysia Airports Holdings Berhad (MAHB) has recorded a profit before taxation (PBT) of RM210.80 million for the six months ended 30 June 2008, improving its performance by a significant 20.15%, or RM35.35 million, from RM175.45 million reported for the first six months of June 2007.

Total revenue grew to RM782.09 million, which was 16.08% or RM108.36 million above the RM673.73 million recorded in the previous year's corresponding period, mainly due to an increase in total passenger movements which contributed to stronger commercial sales.

Earnings before interest, tax, depreciation and amortisation (EBITDA) improved by 15.43% or RM38.38 million, from RM248.78 million during the same period last year. Net earnings for the six months to 30 June 2008 rose 24.29% to RM157.97 million from the RM127.10 recorded in the six months to 30 June 2007.

Commenting on MAHB's improved financial performance, its managing director Dato' Seri Bashir Ahmad Abdul Majid attributed the increase in revenue and PBT to the improved contribution by both its airport operations as well as its non-airport operations.

"Our total revenue growth of 16.08% was almost double that of overall passenger growth of 8.08% for the first six months of 2008 resulting in a PBT improvement of 20.15% which was achieved despite a 15.00% increase in operating expenses principally due to staff-related costs, higher repair and maintenance and provision for doubtful debts.

"Total passenger volume at all airports reached 23.10 million supported by a 7.80% growth in domestic passenger volume to 12.78 million and an 8.43% growth in international passenger volume to 10.32 million.

"For the airport operations, following these higher passenger numbers, aeronautical revenue improved by 7.37%, or RM22.11 million whilst the non-aeronautical revenue recorded an even stronger growth of 20.30% or RM51.84 million", he added.

MAHB's own retail business grew by 6.07%, or RM8.48 million, to RM148.18 million whilst the revenue from rental of space and advertising grew by 37.50%, or RM43.36 million to RM158.96 million.

In addition, MAHB's non-airport operations grew by 29.09% whereby the agriculture segment recorded an improvement of RM23.47 million, up 127.69% to RM41.86 million as a result of higher total crop harvested and the increase in FFB price. The hotel business also recorded a commendable 14.35% growth, improving by RM4.01 million to RM31.95 million.

MAHB, which announced its Headline KPIs earlier this year will take all the necessary steps to achieve the said KPIs despite higher fuel and electricity costs taking effect in the second half of 2008.