The route development forum for the Americas
Bogota, Colombia
• 19 – 21 March 2024
About the Host
The 17th Route Development Forum will be hosted by El Dorado International Airport.

Thanks to its strategic location, El Dorado International Airport acts as the gateway for Colombia and South America, connecting the city with more than 88 destinations around the world. El Dorado is the number 1 cargo airport in Latin America, moving 725 thousand tonnes of cargo each year, and the third-largest airport in the region, moving 35 million yearly passengers.
The expansion and modernisation of El Dorado Airport is the response to a country with a constantly growing and developing economy. Within that context, in 2006, the company Opain concessionaire, entered into a concession contract with the Civil Aviation Authorities, for the purposes of managing, modernizing, expanding, operating, maintaining and commercializing El Dorado, which is today, one of the most important infrastructure project in Colombia. To make the airport operation possible, Opain works hand in hand with the Ministry of Transportation, the National Infrastructure Agency - ANI and the Colombian aeronautical authority - Aerocivil, thus guaranteeing transparency and quality in each of the contractual actions and responsibilities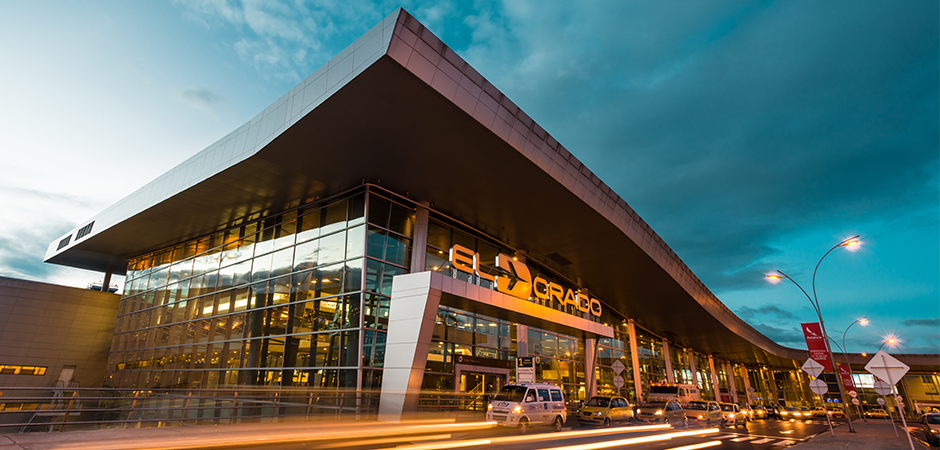 El Dorado International Airport, located in Bogota, was chosen as the next Routes Americas host, as it continues to develop good practices that position it among the most sustainable airports in the region thanks to its initiatives for the protection and optimization of resources, waste management, and the measurement and reduction of its carbon footprint. These initiatives have made the airport to be recognised both at a national and international level.
El Dorado Airport, besides being a modern and constantly evolving terminal, projects the image of a competitive country, prepared for new challenges, connected to the world, and an ideal space for hosting Routes Americas 2024.