LATAM deploys A350 on Sao Paulo-Lisbon route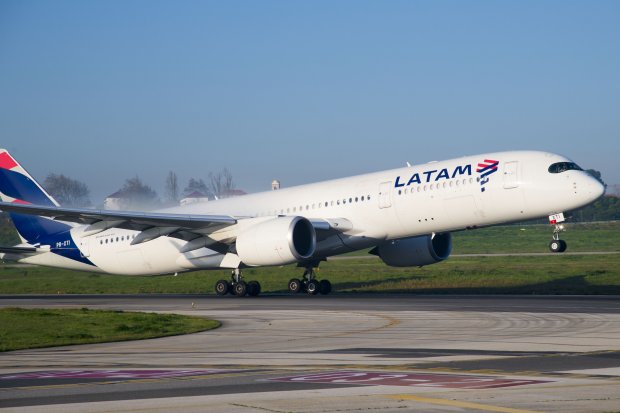 LATAM Airlines leader airline in Latin America deploys the A350 on Sao Paulo – Lisbon route. The presentation of this new Airbus took place in the Portuguese capital,
February 4th, 2020. With the participation of Cinthia Louza, Latam`s Sales Manager for Portugal and Spain, affirming this Airlines`position in the European market as the best alternative offer to travel to Latin America. Antenor Chocano, Commercial Director Southern Europe at LATAM Airlines, says This new aircraft is part of the company`s strategy of continuing to offer more options to its customers while proving its awareness and work in favour of the environment.Latam`s offer passengers all the comfort and services associated an A350, namely corridors wider, internal racks with greater capacity and panoramic windows. Innovative lighting concepts help to reduce the effect of jet lag. All cabin air is renewed every two or three minutes, this helps passengers enjoy a more pleasant flight.
Due to the aircraft change, LATAM became the first airline to operate flights to Portugal throughout the year with an A350
The A350 belongs to a new generation of planes, more efficient, economical and with less environment impact.
About LATAM
LATAM Airlines Group, Latin America's leading airline group with one of the largest route networks in the world, has once again been recognized as the world's most punctual airline group by two internationally renowned companies.