Malaysia Airports Forges Ahead in Becoming a Service Leader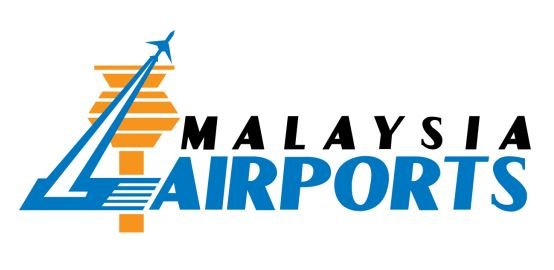 SEPANG - Malaysia Airports forges ahead in its effort to become a service leader by launching the 'Happy Guests, Caring Hosts' Service Culture Transformation Programme in line with its mission to create joyful experiences. The airport operator today reaffirms its commitment to service excellence and its aspiration in portraying Malaysia as a developed country with a first-world service culture.
According to acting group chief executive officer Raja Azmi Raja Nazuddin, the service culture transformation programme is a follow through from the many initiatives they have put in place to enhance total airport experience.
"We realised that the human element makes up a big part of what service excellence is all about. While we are forging ahead with our Airports 4.0 initiative to improve service efficiency through a digitalised airport environment and the use of big data analytics, it will not take away the value of human interaction. Our focus has now shifted from merely providing customers with operational excellence to one that is more experiential. One of the first things we did was to form a Customer Advocacy division, that is responsible for providing strategic direction and driving customer improvement initiatives at our airports. Next, we identified 17 critical touchpoints throughout the passenger journey at the airport. We then embarked on a study of passenger needs where we were able to group our passengers based on their hierarchy of needs. We delved further into this study and identified six distinct guest personas, which represent common preferences and characteristics of our passengers. With these identified personas, we were able to design holistic solutions that would satisfy latent and unmet needs of our guests, and to drive strategic value for the organisation," he added.
Raja Azmi had also said that a culture change is not an overnight transformation and will require a lot of intervention. The company plans to ignite this change through selected employees who will serve as catalysts. These 40 catalysts, supported by 800 activists, who will be chosen from the whole airport community and not just Malaysia Airports staff, will have access to relevant training, coaching and continuous assessment in order to play the role of educating and inspiring those around them to internalize the 'Happy Guests, Caring Hosts' philosophy. They will also play a role in brainstorming for ideas that will serve to further nurture this change.
The launch was officiated by the Minister of Transport Malaysia, YB Loke Siew Fook who also launched the 'Senior Citizen and Family-Friendly' Facilities. The enhanced facilities at the airport was a manifestation of one of the many ideas to improve guest experience at the airport.
Raja Azmi had also said, "More and more people are travelling these days and they all fall under a different hierarchy of needs. One guest segment that we feel should be looked into are senior citizens and families with small children. We have taken the initiative to make our airport friendlier to this segment by providing facilities that can ease their journey at the airport."
Malaysia Airports has ramped up the popular free buggy service at klia2 by increasing its availability to a shorter 10-minute interval. Currently there are 15 buggies in operation with 28 drivers, and eight buggy service stations located throughout klia2 with additional six pick-up points along the way to gates 'P' and 'Q'. Starting today, free wheelchairs and baby strollers will be made available at 10 locations in klia2 throughout both the domestic and international and arrival flow. As a start, a total of 100 wheelchairs and 50 baby strollers will be made available but by January 2019, these numbers will increase to 150 units for wheelchairs and 150 units for baby strollers with another 10 extra stations added. The company will be spending about RM5 million over the next three years in making this service available.
Another area that Malaysia Airports will be looking into is to provide even more disabled-friendly services at the airport. At present, the network of airports is already equipped with facilities for the disabled such as washrooms, ramps, elevators, as well as designated parking, drop-off and pick-up bays but the company is aiming to introduce a broader range of services to cater not only to physically-disabled guests but also to those suffering from cognitive disabilities such as autism and Down Syndrome. Among the first initiatives will be to send about 200 Airport CARE Ambassadors for 'People with Reduced Mobility' or PRM training so that they may provide better assistance to this special group of people when they travel through the airports.
Loke commended the move by Malaysia Airports to their efforts in improving guest experience. He said, "It has been said countless times that we in Malaysia suffer from a third world-mentality – an image not in keeping with the nation's economic progress. Malaysians enjoy among the highest GDP per capita within the ASEAN countries and one of the highest consistent economic growth. It is high time that we shed such a reputation – a reputation that could be to the detriment of our future progress." Loke is also confident that with these types of improvements, KLIA will climb up the ranks and further strengthen its presence as a strong aviation hub.
Also present during the event were representatives from the National Council of Senior Citizens Organisations, Malaysia (NASCOM) as well as Senator Bathmavathi Krishnan, the OKU representative to the Senate and Founding President for the Association of Women with Disabilities Malaysia.
For general media enquiries, you can contact:
Email: media@malaysiaairports.com.my
General Line (Head Office)
Tel: +603 8777 7000
Fax: +603 8777 7778

For information about KL International Airport (KLIA), please contact:
General Line: +603 8777 8888
Public Relations Division: +603 877 68043/68186
Website: www.malaysiaairports.com.my