KL International Airport Celebrates 21 Years As Malaysia's Leading Gateway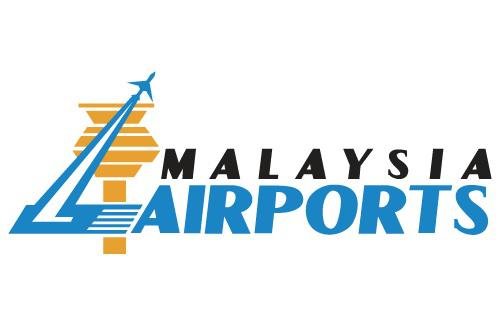 13 AUGUST 2019
KLIA Continues Its Legacy by Pursuing Service Excellence through the Airports 4.0 Digital Transformation Initiatives
SEPANG – KL International Airport (IATA Code: KUL) celebrates 21 years as the country's leading gateway and vows to continue its legacy by pursuing service excellence through digitalisation initiatives that are part of the Airports 4.0 transformation journey. Among others, the airport launched its single token passenger journey initiative which is a whole new travelling experience powered by facial recognition, big data analytics and Internet of Thing (IoT) in conjunction with the celebration held earlier today.
With the theme KLIA Turns 21: A Precious Legacy, the momentous occasion was graced by YAB Tun Dr Mahathir Mohamad, Prime Minister of Malaysia; YB Tuan Loke Siew Fook, Minister of Transport; Tan Sri Datuk Zainun Ali, Chairman of Malaysia Airports and Raja Azmi Raja Nazuddin, Group Chief Executive Officer (GCEO) of Malaysia Airports. The event witnessed the commemoration of the airport's historical milestones, significant events, key successes and achievements since its opening in 1998.
According to Tan Sri Zainun, Malaysia Airports plays a crucial role in leading the aviation industry and facilitating the economic aspirations of the country. She said that the implementation of the latest technology will give Malaysia a competitive edge in attracting more airlines to operate from KUL, while continuous enhancement of facilities and service quality will ensure a seamless journey for passengers.
She also highlighted the importance of inter-terminal connectivity in positioning the airport as a strong aviation hub and said, "KUL already has many inherent advantages such as its geographic location within a strong area of growth, its combined terminal capacity of 75 million passengers per year and three independent runways. Moving forward, we hope to be able to improve the connectivity at KUL by implementing the airside transfer between the two terminals. We recently signed a memorandum of business collaboration with POS Aviation, one of the ground handlers at the airport, to design and develop a virtual platform that will serve to facilitate airside transfers for self-connect passengers who travel through KUL."
During the event, Malaysia Airports demonstrated the single token passenger journey initiative through the Electronic Gate with Facial Recognition System by SITA and Gunnebo. This technology enhancement will give passengers a hassle-free journey as they will only need to verify their documents details once upon checking-in. At the same time, Malaysia Airports also indicated its intention to collaborate with Huawei to implement 5G network coverage at the airport.
Among other highlights during the KLIA 21st anniversary celebration included the unveiling of the new exhibition site for the original scale model of KLIA Main Terminal that was created 25 years ago by the Japanese firm Kisho Kurokawa Architect and Associates. The internationally renowned Japanese architect, the late Kisho Kurokawa was the man behind KLIA's iconic architecture. The scale model, which has been exhibited all over the world at various architectural and art exhibition museums and galleries is a gift to Malaysia by the firm as a tribute to Tun Dr Mahathir for his foresight and vision in the development of KUL.
During the walkabout at the terminal, Tun Dr Mahathir tested the efficiency and accuracy of the new security body scanners that have been installed at KUL. The new scanners are able to detect both non-organic and organic foreign objects on the body. This means that passengers who have no such items on their body will no longer require manual security pat-downs. Currently ten units have been installed at both terminals in KUL and there will be 100 more installed in KUL by year 2022.