Malaysia Airports To Gain Back Momentum In Passenger Numbers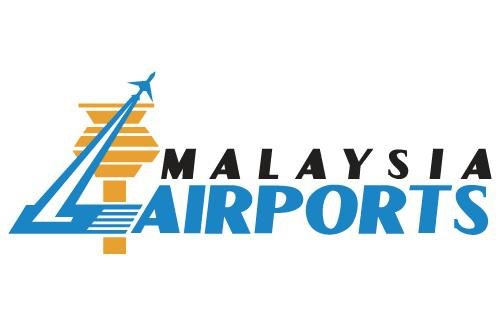 Sepang - Malaysia Airports is looking to gain back its momentum in passenger numbers with the latest implementation of Recovery Movement Control Order (RMCO) that allows for domestic travel and tourism. Over the past two days it has seen a gradual increment in the flight movements offered by the local airlines at KL International Airport (IATA Code: KUL) where the average daily flights increased from 97 to 122 flights, an increase of 15%. The country's three main airlines - Malaysia Airlines, AirAsia and Malindo Air - have reopened local flight routes and have aggressively stepped up their offerings to entice Malaysians to take a break and experience local travel after a three-month stay at home. This is on top of the enhanced travelling safety protocols being implemented at the airport and on-board flights to give assurance to the travelling public that their wellbeing will be safeguarded.
In the last two months, aircraft movements were mainly contributed by repatriation and cargo flights. Due to that, Malaysia Airports has been reporting a contraction of total passenger movements during this period. The latest traffic report for May 2020 shows that the Malaysia Airports group registered a contraction in passenger traffic movements of 97.8% in May 2020 compared to the same period in 2019. The international sector registered a 99.3% decline whereas the domestic sector declined by 96.4%. As for the overall aircraft movements for the month, it saw a decline of 88.5% over the previous year with the international and domestic sectors contracting by 92.8% and 85.5% respectively.
But the situation is looking up for the air travel industry. Based on the flight schedule submitted by AirAsia for the period between 10 and 30 June 2020, there will be an average of 22 domestic flight movements daily from KUL to destinations such as Alor Setar, Johor Bahru, Kota Bharu, Kuala Terengganu, Langkawi, Pulau Pinang, Bintulu, Kuching, Miri, Sibu, Kota Kinabalu, Labuan, Sandakan, and Tawau; and four international flight movements daily to destinations including Singapore, Jakarta, Kuala Namu, Pekanbaru, Yangon, Guangzhou, Vientiane, Manila and Hyderabad.
Group chief executive officer of Malaysia Airports, Dato' Mohd Shukrie Mohd Salleh said, "This is an encouraging development for the air travel industry. We are also seeing similar patterns at other international and domestic airports nationwide where the passenger movements have increased three-fold over the last couple days since the relaxation of the restrictions."
"The airport community including our airline partners and retailers share the same optimism with the easing up of the restrictions not just in Malaysia but also globally. We welcome the move by the Ministry of Tourism, Arts and Culture (MOTAC) to revive domestic tourism by launching the Cuti-Cuti Malaysia recovery plan and we also look forward to a time when international borders can reopen. We are already seeing several countries such as Singapore, China, New Zealand and Australia implementing the 'travel bubble' or safe travel corridor between countries and hopefully Malaysia too can see this happening soon," Dato' Mohd Shukrie said.
He also said that he expects the situation to also improve at its fully owned Istanbul Sabiha Gokcen International Airport in Turkey. The Turkish government had temporarily closed the airport for about two months at the height of the pandemic but the airport has now reopened since 1 June 2020. Intercity travel is now allowed, and the country's low-cost airlines, Pegasus and Anadolujet Airlines have resumed domestic flights and will be increasing their frequencies.
Since the start of the pandemic, Malaysia Airports has implemented stringent safety measures to comply to the new operating environment. These efforts will be enhanced continuously further in anticipation of the increase in passenger numbers at our airports moving forward. Besides the already available technologies such as facial recognition and contactless security screening, we are also exploring additional technologies to keep the airport environment sanitised at all times in a more efficient manner.
"We would like to reassure all passengers that our airports, local and abroad, promise a safe travelling experience as we continue to work collectively with all our airline and retail partners and stay guided by the Standard Operating Procedures (SOP) issued by the government and guidelines to restart operations by the International Civil Aviation Organisation (ICAO), International Air Transport Association (IATA) and Airport Council International (ACI)," Dato' Mohd Shukrie further added.
For more information and the official press release, please visit:
https://www.malaysiaairports.com.my/media-centre/news/malaysia-airports-gain-back-momentum-passenger-numbers