New Terminal 1 KKIA Ready For Operations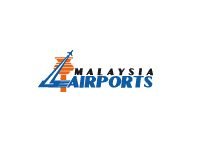 KOTA KINABALU, August 17 – Come 19 August 2008, airport user of Kota Kinabalu International Airport (KKIA) will enjoy better airport experience as the new wing of Terminal 1 will be opened for commercial use.
This new terminal, built at a cost of RM720 million underlines the State and Malaysia Airports' efforts to further improve air travel experience in Sabah.

The new Terminal 1 building has 64 check-in counters for international and domestic flights; 17 aircraft parking bays capable of accommodating both the wide and narrow body aircraft and the terminal building can handle 3,200 passengers per peak hour.

The Departure Hall column head design is inspired by the 'Wakid' basket design. A 'Wakid' is a symbolic native practice in preparing for a meaningful journey. Some ethnic pattern of the Rungus and Bajau were also applied in the floor tiles pattern.

The floor size at Level 1 is 24,128 sqm, Level 2 is 18,511.4 sqm and Level 3 is 22,339 sqm providing sufficient comfort space for all passengers. The new terminal has also been configured with 12 aerobridges.

The terminal has a total of seven luggage x-ray machines installed. For hand luggage, there is one for VIP, three for departure and one for staff entrance while two machines are available for baggage check-in.

It is also configured with a total of 36 immigration counters, 16 for departures and 20 for arrivals. There are also six baggage carousels available. Commercial activities are offered via duty free shops, retail outlets and food & beverage outlets.

Other scope of works are construction of new extended transfer piers, new upgraded contact piers and Passenger Loading Bridges, main road junction and 2-tiers 4-lanes separate access road to departure and arrival levels and VVIP Lounge. Also included are 1,400 car parks and dedicated parking area, landscape, interior design works and construction of a new Central Utility Building up to 2,600m2. The new telephone number for the terminal is 088-325 555.

To commemorate the operations of the new Terminal 1, Malaysia Airports will also organise a reception for flight MH2663 to Kuala Lumpur at 8.30am on Tuesday, 19 August 2008.

Dato' Azmi Murad, Senior General Manager of Operation Services Malaysia Airports said: "This is our commitment to further boost the passenger movements at KKIA as well as enhance the services and facilities at this international airport."

"We are confident that the passengers and airport users at KKIA will experience more comfortable visits and Malaysia Airports will continuously monitor all the service aspects of this airport to ensure that it is at its level best," he added.

KKIA recorded a 9.6% growth in passenger movements, registering 4,399,939 for the year 2007. For the first half of 2008, KKIA registered a total of 2,283,304 passenger movements, an increase of 10.4% compared to the same period for 2007.