Unveiling A Newly Transformed Shopping Experience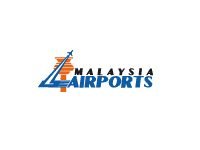 SEPANG, 9 December 2008 (Tuesday) – Malaysia Airports Holdings Berhad (Malaysia Airports) today unveiled the completed first phase of the KL International Airport (KLIA) Satellite Retail Optimisation Project (SROP). The 14-month SROP, which began on May 18, 2008 is set to transform the shopping experience at the Satellite Building and is undertaken in a phase-by-phase approach to minimize disruption to the airport operations. The launch of the new East Zone also signaled the start of the second phase of the ongoing KLIA Shopping Campaign, which offers up a total of RM 2.7 million worth of prizes to shoppers at KLIA and LCCT-KLIA.
Malaysia Airports Managing Director Dato' Seri Bashir Ahmad said, "The launch today not only marks the completion of the fist phase of the SROP on the targeted time but also the continuance of the KLIA Shopping Campaign which started in August this year. As KLIA improves and gets better for passengers, we are also rewarding travellers who shop at the airport. Combined, the KLIA Shopping Campaign and SROP are aimed at rewarding shoppers while providing them with competitive retail experience that surpasses other airports in terms of variety and price."
The transformation of East Zone that started in May 2008 was completed as scheduled on October 17, 2008. Works at the East Zone, which took 5 months to complete gave this wing a new definitive look that is more contemporary.
The newly transformed East Zone also marks the birth and presence new outlets at the Satellite Building namely Choc Shop International, Dome, Eraman Malaysia, Harrods, Handicraft outlet - Made in Malaysia, L'Occitane, My Gadgets electronic store, Sports and Luggage, Pusrawi Medicare and Tie Rack.
In conjunction with the unveiling of the new East Zone, the KLIA Shopping Campaign also featured a special opening promotion designed to make shopping more exciting at the new East Zone. Emphasising the attractive pricing of items at KLIA, the 'Guess the Price' game is open to shoppers who spend just RM150 (USD 45) and above at the East Zone outlets. 'Guess the Price' requires shoppers to guess the cumulative price of the items displayed at the booth, all of which are available at the East Zone. All participants of the game will walk away with a token and if guessed correctly, shoppers stand a chance to win up to RM500 (USD140) worth of shopping voucher to do a little bit more shopping at KLIA. The 'Guess the Price' game will be available for a limited time, until the end of December in accordance with this season of giving and shopping for gifts.
"Shoppers at KLIA will be also pleased to know that this second phase of the KLIA Shopping Campaign will overall reward shoppers with even more prizes. This time round, shoppers who spend just RM150 (USD 45) and above are automatically entitled to vie for lucrative prizes which include a top seasonal Bumper Prize of RM40,000 worth of travel package to any destination of their choice," said Dato' Seri Bashir.
"With the special promotions and especially the increase in the variety of offerings, shoppers at KLIA will have a more exciting and enriched shopping experience at KLIA. Further strengthened by our KLIA Shopping Campaign, shoppers at KLIA will be rewarded and stand to win a myriad of exciting prizes just for shopping here. Also, with our Low Price Guaranteed programme, shoppers will find that shopping at KLIA is comparable if not better than shopping downtown," Dato' Seri Bashir added.
The second shopping contest under the KLIA Shopping Campaign offers up for grabs RM 500,000 worth of prizes to lucky winners including travel packages worth up to a total of RM 250,000 and more. Ultimately, shoppers may drive away with a brand new luxury car. Besides the main prizes, shoppers are rewarded with instant gratification for their support and participation in the campaign.
The KLIA Shopping Campaign is divided into three shopping contests, each with its luring Grand Prizes, weekly prizes and instant gifts. Participants in any of the three contests also stand a chance to drive home the ultimate Grand Prize of an award winning, brand new RM 420,000 Lexus GS300.
In total, there are RM 2.7 million worth of prizes to be won through the KLIA Shopping Campaign. Among the Grand Prizes are RM 520,000 cash, RM 280,000 worth of travel packages to exciting places around the globe and a host of other prizes to reward shoppers who just spend a minimum amount of RM150 at KLIA or LCCT-KLIA.
Official sponsors of the KLIA Shopping Campaign 2008/2009 are MasterCard International and Lexus. MasterCard holders who make purchases with their card in KLIA stand to double their winning chances at the KLIA Shopping Campaign.
To find out more about the shopping contest, log on to shopping.klia.com.my or visit our redemption booths at KLIA.