LCCT-KLIA's New International Arrival Hall Now Operational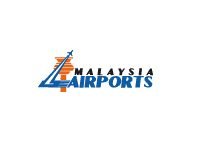 SEPANG, 18 Dec – International passengers arriving at LCCT-KLIA will experience a better and more spacious area as the new international arrival hall at this terminal has been open for operation on December 15.
The extension has further added 32,000sq m of additional floor space to the existing 28,000sq m available.
The international arrival hall is part of the RM160mil new wing constructed under the LCCT-KLIA expansion plan. The completion of the whole new wing is expected to be in March next year.
At this hall, six baggage carousels have been configured to further expedite baggage handling. Custom counters have been doubled from six to 12 and 34 immigration counters are available compared to the previous 12.
The additional floor space will also be utilised to accommodate more retail and F&B outlets, and shower and surau facilities.
LCCT-KLIA currently houses AirAsia, Thai AirAsia, AWAIR, AirAsia X, Cebu Pacific Airways and Tiger Airways.
Dato' Azmi Murad, Senior General Manager Operations Service, Malaysia Airports said: "This expansion is to cater to the growing numbers of low cost travelers, which has seen tremendous increase due to demand in low cost air travel. It is also to enhance passenger comfort level and experience when using this hall."
Dato' Azmi elaborated: "Once it is fully operational in March 2009, the extended terminal will have the capacity to handle 15 million passengers per annum."
"This expansion is also in line with Malaysia Airports' objective to continuously improve our services and facilities to provide better airport experience for passengers and airport users, he added.
The international arrival hall commenced operations with a welcome reception of flight AK079 from Hong Kong, where Dato' Seri Bashir Ahmad, Managing Director of Malaysia Airports accompanied by other senior officials of Malaysia Airports welcomed the arrival passengers.