Cabinet Approves MAHB's Restructuring Plan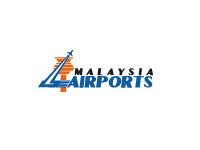 Public-private partnership will set the stage for MAHB to become a leading global airport manager and operator
Public-private partnership will set the stage for MAHB to become a leading global airport manager and operator
Kuala Lumpur, 23 December - The Cabinet has approved Malaysia Airports Holdings Berhad's (MAHB) financial restructuring plan. This has been advised by the Ministry of Transport today.
Under the approved plan, MAHB will pay the government a sum of RM1.01 billion, represented by RM508 million in cash, and the remaining amount shall be set-off against capital expenditure projects which include upgrading works at the LCCT and aero-train in KLIA. This restructuring will also establish the framework for the review of aeronautical charges.
MAHB's subsidiary, Malaysia Airports (Sepang) Sdn Bhd, has been managing and operating the world-class KLIA under a 50-year concession and lease agreement with the Ministry of Transport since 5 May 1998 when KLIA was completed.
Dato' Seri Bashir Ahmad, Managing Director of MAHB, described the financial restructuring plan as a win-win situation for the government and MAHB in a public-private partnership.
"I would like to take this opportunity to thank the government. I believe this unique partnership between a government and its airport operator is an amicable arrangement that addresses our existing financial obligations with the government, our social obligations in developing and running airports, as well as agreeing on an acceptable revenue sharing mechanism.
"It has been a much anticipated and long awaited announcement and we are happy that it has finally been approved. It represents a major milestone in our corporate history that will transform the way we work and approach our business in the years to come.
"Prior to the restructuring, we had already implemented several key initiatives to strengthen the company's financial position. These include improving our profitability and increasing our cash reserves to more than RM600 million; revamping our management structure and setting KPIs for senior managers; and embarking on overseas ventures.
"The government's approval will set the stage for MAHB's new direction and business philosophy going forward, which we hope to unveil before the end of the first quarter of 2009. As part of this effort, we will revalidate our existing vision and mission, taking into consideration our renewed commercial airport operator status, and develop a five-year business plan to grow our airport management and operations business domestically and internationally.
"Our future strategy and direction for KLIA will be to make it a successful and leading regional hub for both full service and low-cost carriers. We will similarly promote the development of our other international airports, i.e. Pulau Pinang, Langkawi, Kuching and Kota Kinabalu, into world class gateways into Malaysia. Domestic and rural services airports will also be continually upgraded through our principle of cross-subsidisation which we have done successfully in the past, as part of our corporate responsibility. We are already a world class airport with one of the lowest charges worldwide and we intend to develop MAHB into a leading global airport operator. After all this is done, we clearly believe that we will emerge a leaner, more focused and financially stronger company with a bright outlook in the future. ", he added.
"The approved restructuring plan addresses our current capital expenditure obligations to develop or upgrade existing airports in the country. Previously, we had to incur additional capital expenditure when we developed airports outside of KLIA, even though there was insufficient corresponding revenue to be generated. Under the new plan, MAHB will pay to the Government an increasing share of revenue generated of the whole of MAHB Group, which the Government could use for future airport capital expenditure, if it so chooses. In this scenario, capital expenditure undertaken by the Government would be funded by this 'revenue share' arrangement which is over and above the current taxation obligations of MAHB to the Government. This 'revenue sharing' is the cornerstone of a benefit sharing arrangement under the new Public Private Partnership formula of the restructuring. In addition to this "revenue-share funded capital expenditure" arrangement, the restructuring also allows for MAHB to undertake airport development at its own discretion and cost, which thus further alleviates the Government from the financial burden of undertaking airport development expenditure. For example, this principle of MAHB's self funded capital expenditure programme can be applied to the development of any new airport terminal at KLIA which is financially self-sustaining, whilst leveraging on KLIA's common infrastructure such as runaways and airport control towers, to achieve cost efficiency."
"The plan also unbundles some of our non-core activities like the Sepang International Circuit (SIC) which will be sold to the government."
"With all this in place, we can now focus on our core business - airport operations - for which we have been recognised, as can be seen by our revenue and profits generated in managing and operating airports in Malaysia and beyond. It immediately places us on a stronger financial footing from where we can concentrate on building the company from a clean slate."
"In regards to incentives for airlines, we will now be able to soon announce an enhanced incentive scheme for all airlines operating in Malaysia which we held back pending approval of our restructuring plan."
"The government will also gain from the new revenue share arrangement and higher corporate taxes while our shareholders will gain from a continued improvement in financial performance and dividend payouts. Our share price has increased steadily from over the last few years, which is a clear reflection of MAHB's sound financial position", Dato' Seri Bashir said.
For the year ended 31 December 2007, MAHB recorded total revenue of RM1.384 billion while pre-tax profit was RM403.64 million. Its airport operations segment was by far the largest contributor to revenue (RM1.171 billion or 84.61%) and pre-tax profits (RM378.04 million or 93.66 %) in FY 2007. The airport operations segment principally constitutes the passenger service charge (PSC), aeronautical charges (landing charges) and retailing which represents the core contributor to revenue and profits.
Complete details of the restructuring will be announced after formalisation of all the agreements.