Official Carrier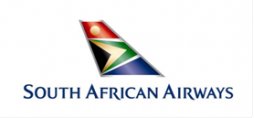 As the Official Carrier for World Routes 2015, South African Airways (SAA) are offering a discount to all delegates travelling to Durban.
Delegates can expect to receieve a discount ranging from 5 – 18% off their lowest published airfares subject to the relevant class availability.
You can take advantage of this offer in one of two ways:
1. Visit the South African Airways website to book your reservation and secure your SAA ticket. Simply enter the promo code ROUTES2015 to receive the discount.
Note: To see your discounted rate be sure to include the promo code in your search requirements. Prices will not show the discount until your flight is chosen and you click "continue". The price will then update your SAA discount.
2. Reserve your flights directly with South African Airways. Simply call your local SAA Offices, City Town Office or contact a dedicated help-line on 011 978-1600 (office hours: 07am – 07pm weekdays) or e-mail your request to globalmice@flysaa.com.
Note: Refer to the authorisation code of: SA10120 to ensure the discounted event fares.
Please note the following:
Fare discounts will be determined by the origin of travel, flight schedule, and whether travelling Business or Economy class.

Fare discounts will exclude all SAA code-share flights as well as the domestic routes serviced by either SA Express or South African Airlink.

To benefit from these discounted rates, please use the reference number: SA10120.
Bookings can also be made through SAA Offices, City Town Offices, and Call Centre to access the discounted airfares.
Travel must take place between 05 September and 06 October 2015.
How to redeem your voyager miles:
If you want to become part of the World Routes 2015 in Durban, and are a Voyager member, why not make use of your Voyager Miles to book your ticket now? To make a booking using your Voyager Miles please logon to https://www.flysaa.com/za/en/voyagerLogin.secured using your membership number and PIN to make your way to the event.
South African Airways looks forward to welcoming all delegates on board their flights and offering their warm South African hospitality!