Why Hannover?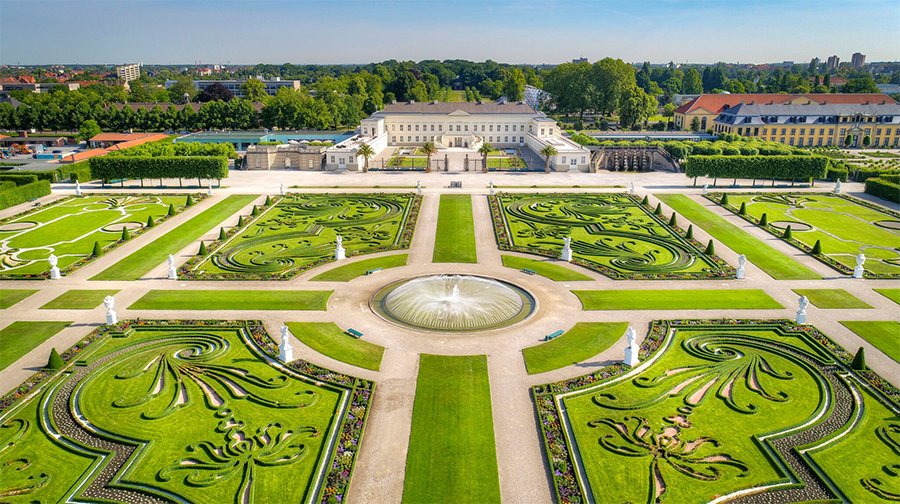 Situated in the heart of Europe, Hannover is a commercial and cultural centre and the capital of Lower Saxony, a thriving industrial region of Germany. The region is home to beautiful scenery, such as the East Frisian Islands, the Lüneburg Heath nature reserve and the town of Hamelin: the setting of the legendary story the Pied Piper of Hamelin. These picturesque sights throughout Lower Saxony have drawn many visitors, making tourism a key driver of the region's economy.
Hannover contributes to this tourism growth through unique festivals, thrilling sports events and its own impressive green spaces, notably the Royal Gardens of Herrenhausen. For decades Hannover has been internationally renowned for being a trade fair and conference destination, with more and more business travellers and tourists discovering this each year.
Trade Fair & Conference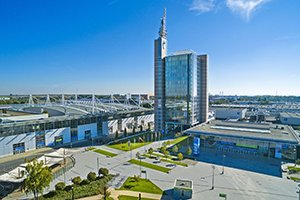 Four of Germany's five biggest trade fairs are held in Hannover, helping to contribute to its status as a major global trade fair city. Numerous leading congresses and trade fairs, such as The Hannover Messe, CEBIT, DOMOTEX, LIGNA, IAA Commercial Vehicles, BIOTECHNICA, CeMAT and AGRITECHNICA, help to reinforce Hannover's international status as a driver of the economy.
Business Destination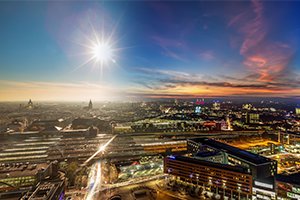 Hannover's intensive dialogue between science and commerce creates the potential for growth and dynamic entrepreneurship. The city houses big brands such as Continental, Johnson Controls, Bahlsen, MTU Maintenance, Sennheiser electronic and TUI, which are a symbol of the region's booming economy. Furthermore, the city plays an important role in the German insurance and healthcare industry.
Location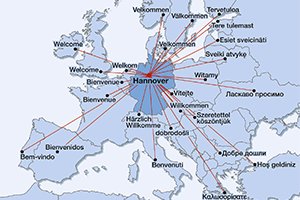 Hannover is centrally located at the heart of the European transport network. Visitors are able to benefit from the convenience, simplicity and speed of travel across the region, presented via efficient transport networks, including motorways, Deutsche Bahn's high-speed ICE train network and Hannover Airport.
Culture and City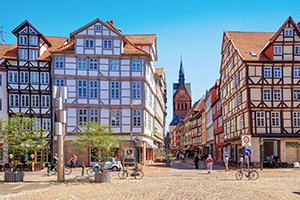 Hannover's urban vitality can be found across a superb range of museums, exciting nightlife and a shopper's paradise. Both locals and tourists are fascinated by attractions such as the medieval old town, the unique Hannover Adventure Zoo, enthralling sports, legendary major events and the idyllic Christmas markets.
Welcome to Hannover, the perfect city and region!
Discover more about Hannover and the hosts of Routes Europe 2019