Routes Silk Road is the route development forum that connects CIS, Central and Eastern Europe, the Middle East and Asia.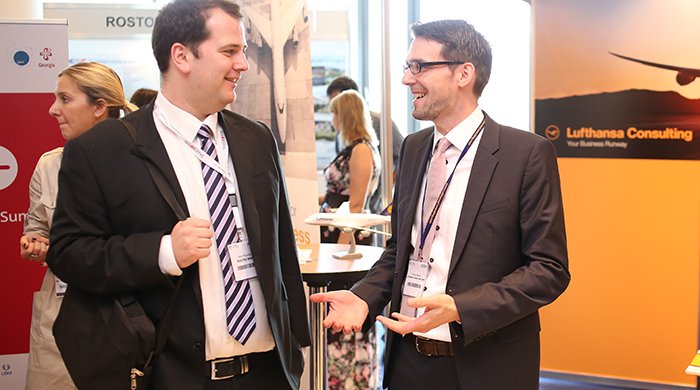 Routes is committed to providing forums that deliver value for the route development community that it serves. The Silk Road has always been an important trade and transport network, linking the rapidly growing Chinese market with the West. Nur-Sultan, formerly Astana, the capital of Kazakhstan, will host the 2019 edition of Routes Silk Road, the route development forum for the CIS, Central and Eastern Europe, Middle East and Central Asia.
Routes Silk Road 2019 will offer an unrivalled platform for enabling you to build high-value relationships with some of the most influential aviation professionals from across the region.
Download the event brochure Register your place
Who attends?
The event is your opportunity to meet with senior decision makers from airlines, airports and destinations to discuss new market opportunities and the evolution of existing services. Over 275 delegates are expected to attend the event that will take place in July.
"For Nursultan Nazarbayev Airport, the international exhibition Routes Silk Road is a significant event. The conference will give us an excellent opportunity to declare ourselves as a high-level airport, present a new passenger terminal and discuss the development of new and existing destinations."

Radilbek Adimolda
CEO
Nursultan Nazarbayev International Airport
Face-to-face meetings
Over three concentrated business days, 250 delegates will take part in over 800 face-to-face meetings to discuss new and existing air services.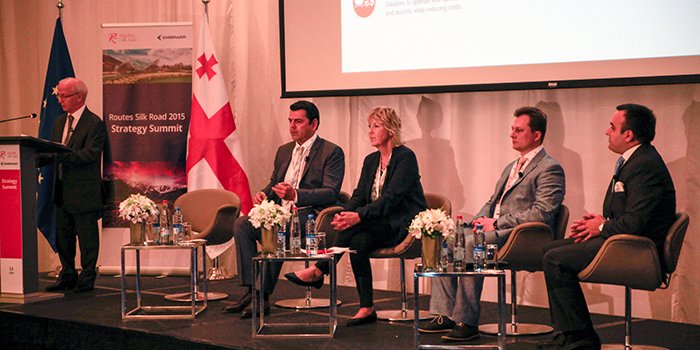 Conference
Our conference programme brings together top-level speakers from across the sphere of aviation, including airlines, airports, destinations, aircraft manufacturers and more, to engage in thought-provoking discussion of the most pressing issues facing aviation now and into the future.
Addresses will be delivered by airlines CEOs and senior network planners and provide delegates with valuable insight into the challenges and opportunities facing the market. Confirmed speakers include Air Astana's President and CEO – Peter Foster.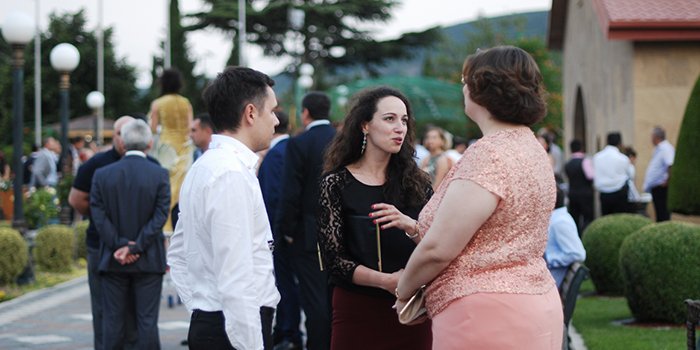 Networking events
Designed to maximise business development and networking opportunities, the hospitality programme provides an informal setting for delegates to foster new and develop existing business relationships.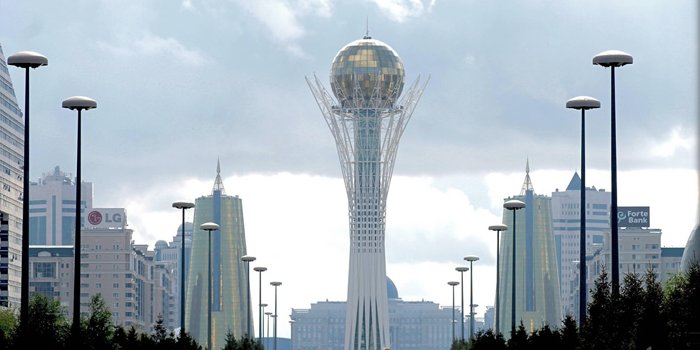 Why Nur-Sultan?
The return of Routes Silk Road coincides with the city's 21st anniversary as a capital. The investment in the country's infrastructure has led to swift progress and Kazakhstan has seen rapid economic development, and we are sure that hosting Routes Silk Road 2019 will further help them to achieve their objectives.
"The Astana Convention Bureau is excited to host this prestigious event and welcome all participants to our wonderful city. Nur-Sultan is growing at a tremendous pace and this is an important and timely event on our journey to develop Nur-Sultan into a leading business and convention destination in Central Asia."

Helena Mahuas
Deputy Director
Astana Convention Bureau
This year's Silk Road event promises to be an exciting event packed with networking and meeting opportunities. By uniting leading airlines, airports and tourism authorities, the event will provide an effective platform for delegates to update their industry knowledge, discuss potential and existing services, and network with industry influencers.
Download the event brochure Register your place
Latest Event News
Posted
Part three of our focus on the five former Soviet republics in Central Asia looks at the aviation market in Uzbekistan, which is slowly being...
Other News