4/4/2020: Humanitarian flight from Timor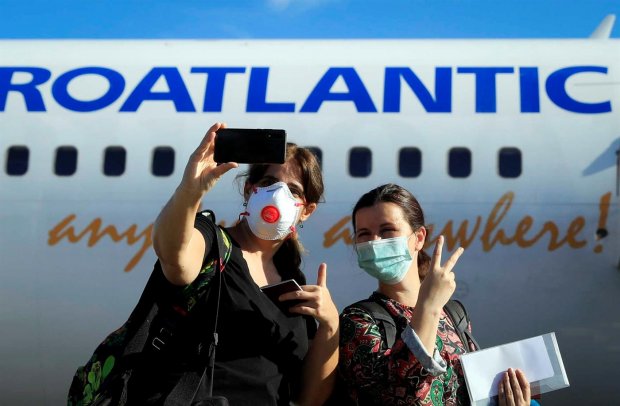 Portuguese repatriated from East Timor arrived in Lisbon this Saturday.
The Euro Atlantic Airways Boeing 767-300ER, which transported 207 Portuguese and four other European teachers from East Timor to Portugal, landed in Lisbon at 11pm this Saturday, April 4th.
The last leg of the flight, which started at 09h00 in the city of Dili (01h00 in Lisbon) had the last leg between the airport of Tbilisi, in the Republic of Georgia, from where the plane left at 20h07 local time (17h07 in Lisbon) after a last refueling.
The MMZ YU362 flight departed at 09h00 this Saturday from Dili International Airport. It made a stopover at U-Tapoo-Rayong-Pattaya in Thailand for refueling and catering and crew surrender. In the evening he made a new stopover at U-Tapoo-Rayong-Pattaya.
This was a "complex operation", with difficult negotiations due to the many restrictions and closed air spaces as measures in response to the covid-19 pandemic.
Learn more at
https://www.ana.pt/en/passenger-guide