Host Sponsors
Georgian National Tourism Administration

The mission of Georgian National Tourism Administration is to ensure sustainable tourism development through positioning Georgia as a unique travel destination on the international tourist map, improving visitor experience and maximising their expenditures to significantly contribute to the national economy by effective cooperation with strategic partners.
Their vision is to showcase Georgia as an undiscovered unique travel destination to the world, encourage to explore once and inspire to come back.
Sairme Mineral Waters Ltd.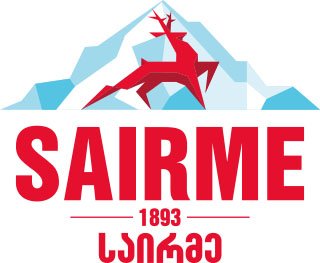 Company "Sairme Mineral Waters" produces and distributes sparkling mineral water "Sairme" and non-carbonated spring water "Nakaduli" under the famous Georgian brand name Sairme. The production of the company is located in the resort Sairme, in Bagdati district of the Imereti region, Georgia.
History
The first mineral water bottling plant in Sairme was opened in 1944. At that time mineral water was bottled in a primitive way. Later on, the system has been gradually modified to modernize the equipment.
In 2006, "SAIRME Mineral Waters Ltd" got an official state license and became the only authorized producer of mineral waters in the resort. At that time the bottled water was sold mostly on the Georgian market.
In 2009, radical modifications were implemented at the Sairme plant and a complete change of the production line was performed. The mineral water bottling equipment was replaced with a modern Italian line having automated equipment and computer systems. The plant's laboratory was also completely refurbished with modern German equipment, providing strict control over the bottling process.
In 2012 Company got the ISO 9001:2008 Certificate.
Today
Nowadays, "Sairme Mineral Waters Ltd", is one of the leading, modern and highly equipped enterprise of producing mineral water in Georgia.
Each year company's sales are increasing in domestic market. Furthermore, sophisticated export policy and competent positioning brands in export markets has allowed the company to increase sales in foreign countries.
"Sairme Mineral Waters Ltd" exports its products to many countries around the world, allowing consumers to enjoy premium product, representing the part of Georgian gifts of nature.
Aldagi

First insurance company in Georgia, Aldagi maintains leading position since 1990 with broad range of products, innovative offerings, individually tailored coverages. In 2014 Aldagi market share is 35%. Aldagi holds 41% of the Motor and 40% of property insurance market. The company is always oriented on being responsive to customer needs, appreciate customer loyalty, motivate dedicated team. With 25 years' experience offering new decisions through developed multi-channel network built across the country Aldagi is the number one insurer in Georgia.
Heli Air Monaco

Heli Air Monaco (YO, 747) is known as the national carrier of the state of Monaco.
YO also has a very powerful commercial structure thanks to its partnership with APG - Air Promotion Group ( www.apg-ga.com )
This is based on:
Participation in ARC and 93 BSPs worldwide covering more than 135 countries

GSA representation in 120 countries
A powerful e-ticketing "hub" developed in partnership with APG and Resiber
Interline e-ticketing agreements with more than 90 airlines
We wish to share this commercial power with all interested, market oriented airports.
We also wish to use the opportunity of participating in Routes Silk Road in order to conclude more interline agreements with airlines that understand the power of this formidable tool produced by APG.
Georgian Petroleum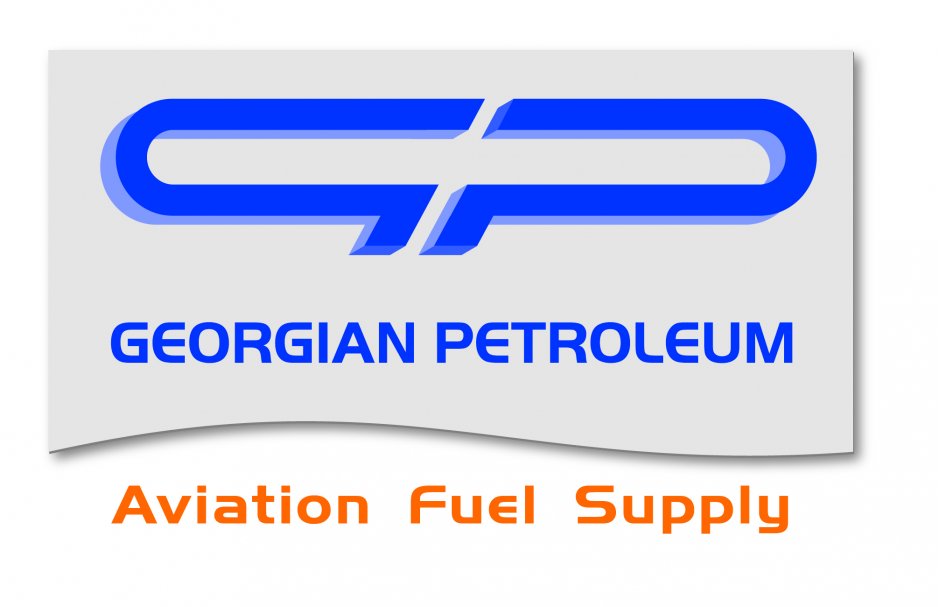 Georgian Petroleum is an into-plane refueling company – operating 13 years at all International Airports of Georgia (Tbilisi/TBS, Batumi/BUS and Kutaisi/KUT), it is developing systematically and nowadays became a leader on the market. GEORGIAN PETROLEUM can offer most flexible and appropriate fueling service and price what is widely confirmed by the numerous customers, which are provided with our services.
Adjara Group Hospitality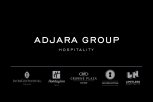 Adjara Group Hospitality is the fastest growing company in the hospitality sector of Georgia in both quantitative and qualitative terms. From the very beginning, the company aimed to set industry leading standards through accelerated growth, employee motivation, and dynamic development. Adjara Group Hospitality currently owns and manages 3 hotels in Georgia: 4* Business Hotel in the center of Tbilisi - Holiday Inn Tbilisi (270 keys), Upscale Design Hotel - Rooms Hotel Tbilisi (138 keys), and Mountain Design Resort - Rooms Hotel Kazbegi (156 keys). Aside from ownership of hotels, the company specializes in progressive and extremely efficient management practices through its seasoned and top rated staff within the scope of the industry.
AGH entered the local market in 2010, introducing the Holiday Inn Tbilisi hotel with 270 rooms, which is the highest number of rooms per hotel in the country. Alongside successful international hotel brand management, the company developed a unique Georgian brand Rooms Hotel, which has already become a member of Design Hotels™, while showing a lot of potential for growth abroad as well. In addition to hotels, AGH also owns a DMC - Limitless Hospitality, which provides Destination Management services in Georgia for small to large groups, conferences and events.
The company aims at further diversifying and expanding in order to keep up with the trend of Georgian hospitality industry. In the second quarter of 2016, AGH plans to open 5* Luxury hotel InterContinental Tbilisi (250 keys) and to open and manage Resort hotel Crowne Plaza in Batumi (170 keys) in fourth quarter of 2016.
Additional information can be found on their website.
Alma

Alma has been a leading company in the outdoor advertising market in Georgia since 1995. Until October 2013, the company was known as "Alma Plus". With its innovative approach the company has laid ground to the development of the Georgian outdoor advertising industry.
Our company's long experience, professional team and possession of own print shop allows for us to fulfil an order of any volume and complexity that is always of the highest quality.
TAV Georgia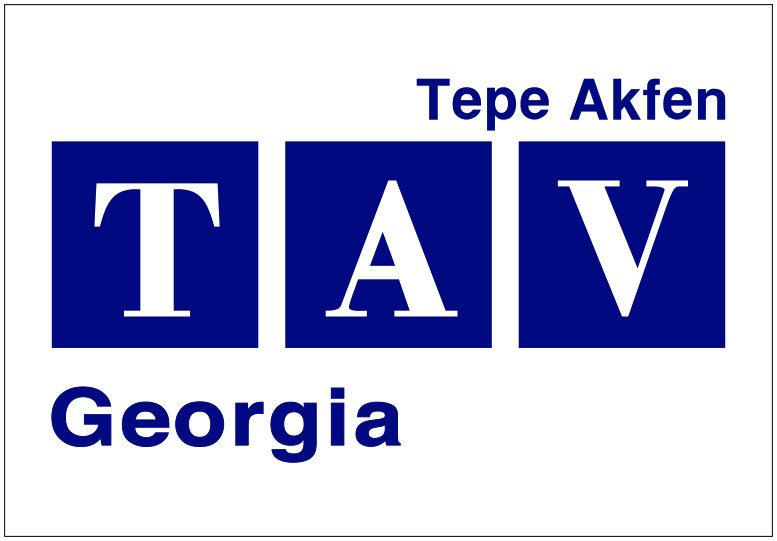 TAV Georgia is a daughter company of 'TAV Airports Holding'. It started its operation in Georgia in 2005 and will continue its activity until 2027 as per the agreement in effect. Having made investments worth over 100 million USD in Georgia, new passenger terminals at Tbilisi and Batumi airports were commissioned in 2007. The design of Tbilisi International Airport provided for the construction of a new terminal, car park, improvements to the apron, taxiway and runway and acquisition of ground handling equipment. As for
Batumi International Airport, it was entirely designed and constructed by TAV Georgia LLC.
The modern infrastructure of Tbilisi and Batumi International Airports and high quality service allows best possible conditions for passengers, so they feel safe and can enjoy maximum comfort.
In 2014, Tbilisi International Airport provided service for 1.5 million passengers and Batumi International Airport handled more than 200, 000 passengers.
Air Wissol

Air Wissol imports and distributes high quality aviation fuel in Georgia. The Company offers European JET A1 and TS1 type fuel through a modern and technologically advanced hydrant system infrastructure created on site at Tbilisi International Airport. Their aim is to provide aircraft with jet fuel using a special cascade of pipelines.
Air Wissol also provides jet fuel delivery in Batumi and Kutaisi Airports. In 2009, Air Wissol was granted Green Colour Status by the International Air Transportation Association (IATA).
SAKAERONAVIGATSIA
Management of air traffic within the Georgian airspace is conducted by Ltd. "SAKAERONAVIGATSIA", whose main objective is to monitor and provide aviation services and flight safety in takeoff and landing zones of international airports of Tbilisi, Kutaisi, Batumi and Mestia. SAKAERONAVIGATSIA sets itself a mission to provide safe flying conditions in Georgian airspace in terms of constant and dynamic development of global air traffic. Our goal is to set safety management systems in accordance with the international standards of aviation and to reduce risk factors of air traffic accidents through the process of organizing air traffic movement.
Our main functions are:
Management of air traffic movement

Provision of radio-wave, lightning and other communication systems;


Meteorological service;


Aeronautical information services
Sakaeronavigatsia Ltd is actively collaborating with the European Organization for the Safety of Air Navigation, which is a civil-military organization committed to building, together with its partners, a Single European Sky that will deliver the air traffic management (ATM) performance required for the twenty-first century and beyond. Georgia has become the 40th member of EUROCONTROL since January 1, 2014.