Route Development Accreditation
Taking place from 09:00-12:35 on Monday 9 December, the ASM Route Development Accreditation will provide delegates with the practical tools and techniques that will help them attract new routes and increase existing services.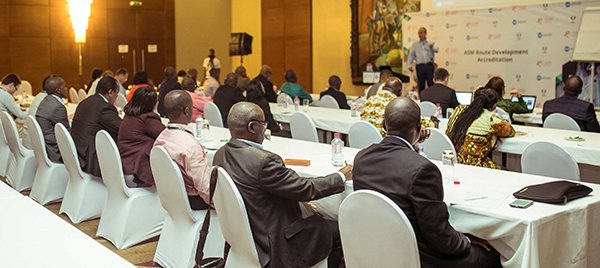 ASM was the first route development consultancy in the world and offers expert consultancy services, data and analytics, and route development training courses. With a proven track record of delivering new air services, ASM is uniquely placed to equip delegates with knowledge that will drive growth for their organisation. Half-day training courses in this region, delivered by ASM, cost up to £650. Delegates attending the event will receive this industry-renowned training as part of their delegate place and will receive a certificate upon completion.
During the comprehensive training session, they will develop their knowledge in:
How airlines make decisions on new routes
Understanding Airline Route Economics
Data and analysis for airline presentations
Preparing the 'perfect presentation'
Our video captures all of the knowledge and expertise you can expect to learn at the ASM Route Development Accreditation at Routes Africa. Register your place today and take advantage of this opportunity to learn from industry-leading experts at Routes Africa.