Lisbon World's Leading City Destination and City Break Destination 2018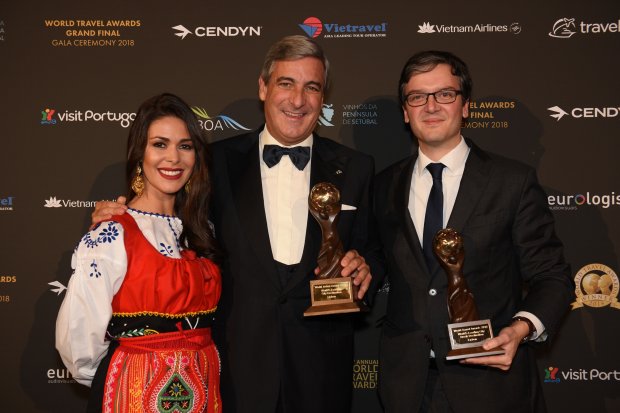 World's finest travel brands revealed at World Travel Awards Grand Final 2018 in Lisbon
The finest travel brands in the world have been unveiled at a star-studded gala ceremony in Lisbon, Portugal. The elite of the travel industry gathered for the World Travel Awards Grand Final Gala Ceremony 2018 at the historic Pátio da Galé to find out who amongst them had been crowned the best in the world.
The elite of the travel industry gathered to see the strength of Portugal's tourism economy, which was reflected with victories in a wide range of categories.
Portugal was voted 'World's Leading Destination', Madeira 'World's Leading Island Destination', whilst Turismo de Portugal was named 'World's Leading Tourist Board'.
Lisbon was voted the World's Leading City Destination and City Break Destination. Other prize winners included TAP Air Portugal and several hotels throughout the country.