Number of Passengers has increased at Liepaja Airport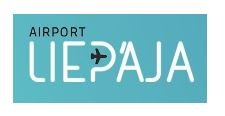 As evidenced by the statistics on the results of last year's activities, 2018 at Liepaja airport has ended with the increase in the number of passengers.
Last year, 9751 passengers were served at Liepaja Airport, of which 9,325 were regular passengers from Liepaja-Riga-Liepaja and 426 from general aviation and charter passengers. When assessing the results for 2017 and 2018, the total number of travelers on regular flights increased by 56.6%. As usual, the most active months in 2018 were July and August, when 25% of the total number of passengers served in 2018 was served.
Analyzing the data of last year and comparing it with the seven months of 2017, the increase in the number of transit passengers, where the number of arriving passengers has increased by 46%, while departing by 20%, is especially pleased. The most popular transit destinations when starting a trip from Liepaja airport last year were Copenhagen, Stockholm and Moscow.
The steadily growing growth indicators of Liepaja airport show that the airport as a regional airport has the potential. Increasing the number of Liepaja-Riga-Liepaja flights, the airport also expects passenger numbers to increase this year.
We remind you that from the summer of 2019, airBaltic will increase the number of domestic flights between Liepaja and Riga from three to five flights a week. Flights from Liepaja to Riga will be made on Mondays, Tuesdays, Thursdays, Fridays and Saturdays at. 5:45 AM On the Riga-Liepaja route, on Mondays, Wednesdays, Thursdays, Fridays and Sundays, at noon. 23:15.