About the Destination Sponsor
TakeOff North America 2021 will be hosted in Baton Rouge, Louisiana, with Baton Rouge Metro Airport (BTR) as the destination sponsor.
Baton Rouge Metro Airport (BTR) will be collaborating with their partners Visit Baton Rouge and Louisiana Office of Tourism on the production of this year's event.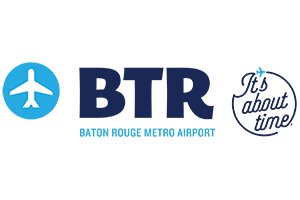 Baton Rouge Metro Airport (BTR)
The Baton Rouge Metro Airport is served by the major network airlines – American, Delta and United – with frequent hub flights that provide access to destinations worldwide. The airport provides an annual economic impact of $1.1 billion and over 4,500 direct and indirect jobs in the Baton Rouge area. The airport is administered as an Enterprise Fund, generating its own revenues for operations as opposed to using local tax funds.
The Baton Rouge Metro Airport, which is the second-largest airport in Louisiana by passenger volume, hit a seven-year-high in passenger enplanements in 2019.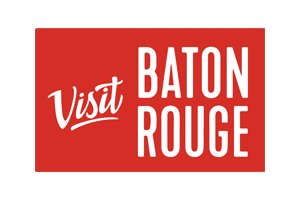 Visit Baton Rouge
Baton Rouge is Louisiana's "Capital City" and the perfect location for an authentic Louisiana experience. With a prime, central location, Baton Rouge is the perfect city to explore the eclectic culture of this amazing state. Louisiana's Capital City highlights the unique history, music, culture and outdoors that both visitors to Louisiana and locals alike enjoy.
Baton Rouge's vibrant downtown along the Mississippi riverfront offers beautiful views, things to do, public art and attractions all within walking distance from accommodations. The popular Third Street is a bustling hub for restaurants and nightlife and the city is known for a festival season that never ends with events year-round.
Conveniently located between New Orleans and Lafayette, Baton Rouge is a melting pot of French, Spanish, Creole and Native American roots. Nicknamed the "Red Stick," Baton Rouge houses over 300 years of history, much of which can be tasted in our food, seen in our architecture and learned through our state's history.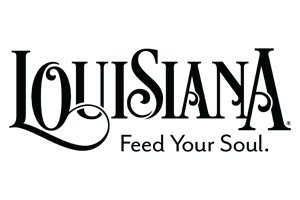 Louisiana Office of Tourism
Louisiana is a place unlike any other. It's southern and coastal, traced with bayous and sprawling stands of live oak. It's musical, with the squeal of zydeco accordions blending with New Orleans brass and jazz. It's centuries of history living within an ever-evolving culture. It's gumbo and étouffée, it's boudin and cracklins, and it's the best seafood in the whole world.
When you come to Louisiana, it's likely because one of these elements lured you here: the incredible local music, the delicious food, the depth of history or the unique culture. Louisiana is more vibrant today than ever before, so it's a great time to pay a visit.
Whatever brings you to Louisiana, it will surely feed your soul. And it's sure to keep you coming back time and again.
Louisiana is a place where you can Feed Your Soul - a state with so much diversity that just a short drive takes you to another world within the state's borders. No place in America is better known for legendary indigenous food of Cajun & Creole delicacies, delighting music lovers at the birthplace of jazz, and like food and music, interesting history and memorable outdoor adventures at every turn.