Why Tenerife?
With a strategic location, only 45 minutes flight time from Morocco, Tenerife is the perfect host for Routes Africa 2016.
Tenerife is the closest European region to West Africa, making the island a gateway to four continents. The Canary Islands are the biggest exporter to Africa – exports were worth €227.42 million in 2014.
Aviation is vital to Tenerife's economy, transporting over 12 million air passengers to the island every year. Tenerife's long-term aim is to become a logistical stepping stone to Africa, connecting the continent to Europe and the Americas through the expansion of its air route network.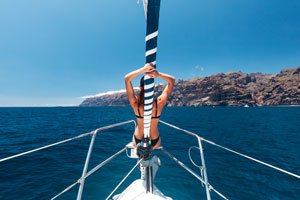 Routes Africa is an important part of Tenerife's activities to achieve this aim. The event will provide the opportunity to showcase the year-round sunshine and stunning beaches, mountains and national park that attract six million tourists to Tenerife every year, making it one of Spain's top destinations. The event will also highlight the island's potential for investment as a hub for passengers, goods and data thanks to its special fiscal advantages.
Tenerife is not just a tourist destination, it is a thriving hub for business. Thanks to the strategic location of the island, it is a gateway to Europe, Africa and Latin America. The Government of Tenerife are devoted to improving connectivity to Africa, making it the perfect host for Routes Africa 2016.
Tenerife is the largest of the seven Canary Islands with a population of 888,184. It was the last of the Canary Islands to fall to Spain in 1496 and subsequently became an important trading centre. Although part of the European Union, the Canary Islands are physically closer to Africa, with Tenerife lying just 300km off the coast of Morocco.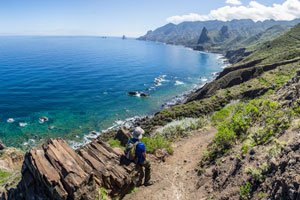 Historical trade links to Africa were strengthened by the creation of a common economic development area between the Canary Islands and neighbouring African countries. The project is supported by the European Union and has led to trade agreements with Morocco, Mauritiana, Senegal and Cape Verde.
There are over 200 Canarian companies operating in Africa and €224 million worth of goods were exported to the continent between January 2015 and November 2015.
With six million tourists a year, it is one of the leading leisure destinations in Europe. As passenger numbers have grown, Tenerife have updated their services – including a new port terminal for cruise passengers, to be opened in September 2016, and an investment of more than €120 million to build a terminal for Tenerife South Airport.