Why attend?
Now in its 11th year, Routes Africa is the only annual route development forum for Africa and has brought together leading airlines, airports and tourism authorities to enhance connectivity to, from and within the region since 2006.
With 200 delegates expected, meetings will be held over the course of the three day event to build relationships, develop strategy and negotiate, plan or discuss the future of air service within Africa.
Africa is one of the fastest developing aviation markets in the world and an essential region for those looking to expand their networks.

Face-to-Face Meetings
Airlines, airports and tourism authorities have the opportunity to meet and discuss both new market opportunities and existing services at pre-scheduled Face-to-Face Meetings. This provdes unrivalled cost and time-saving benefits, offering you the opportunity to take part in serious, business-focused discussions on expanding your route network.

Routes Africa Strategy Summit
The Routes Africa Strategy Summit will open Routes Africa. It will provide a valuable insight into aviation, as panels of leading industry experts take part in a number of moderator led discussions addressing key air service development issues affecting commercial aviation across the region.

Networking opportunities
A number of hospitality events, including the Host Welcome Reception and Networking Evening along with lunches and refreshment breaks throughout the event, ensure you have plenty of opportunities to network with colleagues and peers. The Routes Africa social programme allows for business networking in a more informal environment.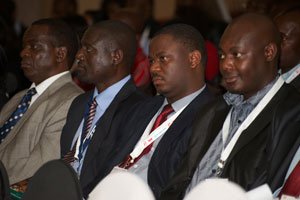 Routes Talks
New for 2016, Routes Talks are devoted to providing excellent and engaging content for the Routes Africa audience.The talks will centre around tourism, route development and various other aviation related topics. Routes talks are of a 20 minute duration and a Q & A will follow each one.