Official Venue & Hotel
The Aria Resort and Casino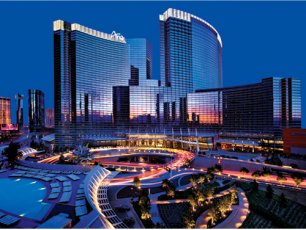 The Aria Resort and Casino provides a premium meeting experience with 300,000 square feet of technologically advanced space.
The facility encompasses four ballrooms on three levels that accommodate 10 to 5,000 attendees, 36 meeting rooms and a Business Services Center.
The convention facility is accessible from guest rooms via the second level promenade bordering the pool and showcases a unique blend of stunning architecture and distinctive décor. Natural light illuminates the facility through a dramatic glass curtain wall that spans the entire north façade. Scenic rooftop gardens and a design infused with elements of nature create an environment that welcomes the senses and blends business and pleasure.
As the official hotel for Routes Americas 2017, delegates can enjoy discounted rates when they stay at the Aria Resort and Casino.


Located in the centre of the Las Vegas Strip, The Aria's floor-to-ceiling windows and warm, natural materials, make the interiors of its guest rooms just as spectacular as its panoramic views.
The room rate for The Aria Las Vegas Resort and Casino is $209.00 USD per night plus 12% tax. A daily resort fee of $32.48 (tax inclusive) is added to all room reservations upon check-in.