Current Sponsors
Tuesday Lunch- Durban, KwaZulu-Natal
KwaZulu-Natal will be providing unique entertainment during Tuesdays lunch.
Routes Africa Strategy Summit- ATR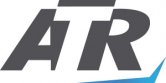 ATR is a European joint venture formed by EADS and Alenia Aermacchi (part of the FINMECCANICA group) created in 1981. This high-level partnership resulted in the most cost-effective family of short-haul aircraft: the ATR 42 (48 seats) and ATR 72 (70 seats). Its pioneer design is a high-wing, twin turboprop aircraft optimised right from the start for efficiency, operating flexibility and passenger comfort.

Thirty years later, an ATR takes off somewhere around the world every 15 seconds. ATR has become the reference for regional aircraft with sales exceeding 1300 aircraft and some 180 operators in 90 countries. With solid track records of over 20 million flight hours and a reliability of 99.7%, ATR is now the leader in the regional transport world.

The outstanding success of the ATR family is a combination of exceptional operational versatility compelling with the most stringent airport constraints and the best performances on prime airlines requirements: lowest fuel consumption, perfect reliability, passenger comfort, and easy maintenance for the highest economic efficiency.

Furthermore, our continuous product improvement policy is supported by ATR's people whose innovative spirit aims at delivering airlines with state-of-the-art technology, comfort and performance.
Registration and Meetings System - Chicago Department of Aviation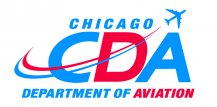 In 2013, the Chicago Department of Aviation's airports, O'Hare and Midway International, served over 87 million annual passengers and leading global airlines – including Air Berlin, Austrian Airlines, Hainan Airlines and Qatar Airways – began new Chicago service. Our airports are the gateway to the dynamic Chicago metropolitan area – the third-largest metro area in the United States (9.7 million residents) and consistently ranked among the top ten most economically powerful metropolitan areas in the world. The Chicago metro area's population is significantly more diverse (21% Hispanic, 6% Asian), more affluent (top five U.S. metropolitan area as measured by households with income exceeding $75,000 USD) and better educated (nearly 40% of residents have obtained a post-secondary degree) than the U.S. average – all indicators of strong demand for international air travel. Additionally, the Chicago metro area has more than 400 major corporate headquarters, including 29 Fortune 500 headquarters (second-highest number of Fortune 500 headquarters in the U.S.).

With the new capacity created by recent infrastructure improvements, the CDA is seeking to aggressively add new airlines and destinations, serving all corners of the globe, to both of our airports. We look forward to welcoming you to Chicago this September 20th-23rd as the host city for the 20th World Route Development Forum. Chicago – Think Big!
Monday Lunch - Indra
Indra will be sponsoring the networking lunch on Monday