Event Supporters
Routes Africa 2014 was proudly supported by:
ACI Africa

ACI is a worldwide association that represents the common interests and foster cooperation with partners throughout the air transport industry. ACI Africa is the leading voice of African airports. At ACI Africa our mission is to promote the interests of African airports and the communities they serve and to promote excellence in airport operations and management. ACI Africa is composed of 59 members, operating 200 airports in 48 countries across the continent.
---
UNWTO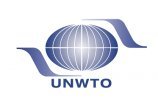 The United Nations World Tourism Organization (UNWTO) is the United Nations agency responsible for the promotion of responsible, sustainable and universally accessible tourism. It is the leading international organization in the field of tourism, which promotes tourism as a driver of economic growth, inclusive development and environmental sustainability and offers leadership and support to the sector in advancing knowledge and tourism policies worldwide.
---
The Regional Tourism Organization of Southern Africa (RETOSA)

The Regional Tourism Organization of Southern Africa (RETOSA) is a Southern African Development Community (SADC) institution responsible for tourism growth and development. In part, the aims of RETOSA are to increase tourist arrivals to the region through sustainable development initiatives, improved regional competitiveness, and effective destination marketing.

RETOSA Member States are Angola, Botswana, D R Congo, Lesotho, Madagascar, Malawi, Mauritius, Mozambique, Namibia, Seychelles, South Africa, Swaziland, Tanzania, Zambia and Zimbabwe. The organisation works together with Member States' Tourism Ministries, Tourism Boards and private sector partners.
---
The African Airlines Association (AFRAA)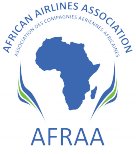 The African Airlines Association (AFRAA) was established in April, 1968 in Accra , Ghana as a Trade Organisation open to membership of airlines of African States. There are currently forty members from African Union member States.

The formation of the African Airlines Association (AFRAA) was the result of historic developments and economic imperatives.
AFRAA's vision is "To be the leader and catalyst for the growth of a globally competitive and integrated African airline industry" and has it's mission is "To serve African airlines, promote and protect their common interests".