About the Hosts
The 11th Routes Africa will be hosted by Ghana Airports Company.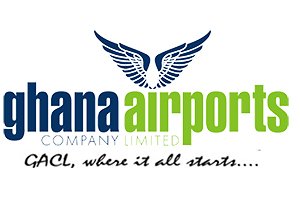 Ghana Airports Company Limited (GACL) was established as a result of the decoupling of the existing Ghana Civil Aviation Authority (GCAA) in line with modern trends in the aviation industry.
The company was registered in January 2006 with specific responsibility for planning, developing, managing and maintaining all airports and aerodromes in Ghana including Kotoka International Airport (KIA), Kumasi International Airport, Tamale Airport, Sunyani Airport, HO Airport, WA Airstrip as well as various Airstrips. GACL is an implementing agency under the Ministry of Transport. The Company commenced business on 1st January 2007.
Vision & Mission
The vision of the Ghana Airports Company Limited (GACL) is to position Ghana as the preferred aviation hub and leader in Airport business in West Africa; with the mission to provide world-class airport facilities and services for the benefit of all stakeholders.
The Kotoka International Airport (KIA), and three domestic airports at Kumasi, Tamale and Sunyani operate under GACL. Although some of these airports have been rehabilitated or expanded, traffic throughput far exceeds the design capacity of the airports, which stifles potential growth in the sector. GACL is therefore undertaking a Capital Investment Program (CIP) aimed at building new airport infrastructure in order to increase the capacity of the airports. The CIP derives from the Ghana National Airport System Plan (NASP), developed with the aim of supporting Government policy for an integrated and strategic approach to planning and developing air transport infrastructure services in Ghana.
Main Objectives
Develop, manage and maintain airports and airstrips in Ghana
Facilitate aircrafts, passenger, cargo and mail movements
Provide safety and security for Aircraft, Passengers, Cargo in accordance with best international practices
Coordinate operations of agencies that provide support services at the airport to enhance overall efficiency
Provide rescue and firefighting equipment and services at airports

"Ghana Airports Company Limited is getting ready to unveil its flagship project, Terminal 3 in July this year. Terminal 3 promises to be the game-changer, as Ghana inches closer to becoming the destination of choice and the preferred aviation hub in the West African sub-region. It is designed to have modern facilities that will undoubtedly position Kotoka International Airport among the best equipped airports in the region"

John Dekyem Attafuah




Managing Director




Ghana Airports Company Limited
Ghana Airports Company have provided a video showcasing Ghana and Kotoka International Airport: